The most glorious hair in all the land is on a group of Minnesota high school hockey players. Plus, in this daily Blog Log, take a gander at items on Lindsay Lohan's new reality TV show and learn which 20-year-old meme you can now find on grocery store shelves.
"The 2014 Minnesota State High School Hockey Tournament may be remembered as one of the strongest hair groups of all time." — Pulltabproductions11 at youtube.com introduces a video that ranks the hairdos of some of Minnesota's best high school hockey players. Although the mullets of yesteryear have dissipated, 2014 had a strong showing of puffy "fros," wavy "flows" and thick mustaches. "Remember, when it comes to hockey, your hair matters," the narrator says. Oh, just watch it:
"Sunday night, Oprah was holding that grenade. And that grenade was Lindsay Lohan." — Kevin Fallon at thedailybeast.com recalls his uneasy viewing of starlet Lindsay Lohan's new reality show, which premiered Sunday night on Oprah Winfrey's OWN channel. Fallon says it was one of the most anxiety-inducing hours of television he's ever seen, but he still loved every second of it. Did you watch it? Tweet us @WaPoExpress, or leave a comment below.
"Having come of age in the '90s, we wonder what took so long." — Laura Northrup at consumerist.com waxes nostalgic about a new line of foodstuffs popping up on grocery store shelves — "Chicken Soup for the Soul." The name, the same as the popular book series from 20 years ago, now graces vacuum-sealed boxes of chicken soup (naturally), as well as pasta sauces, gravies and barbecue sauces. No word on whether they'll be as cheesy as the books.
"So…. we [England/Wales] invented rock music?" — commenter Bobulous at gizmodo.com reacts to research that suggests Stonehenge might actually be a musical instrument. Certain types of rocks, such as the Welsh slabs of bluestone that make up Stonehenge, have long been used to make lithophonic instruments, researchers say.
"It's no longer just your clicks they want, it's your time and attention. Welcome to the Attention Web." — Tony Haile at time.com summarizes a shift in how some people view success on the Internet. Instead of page views, or clicks, an increasing number of people are looking at the amount of time people spend on a page. Such lengthier views, however, are harder to get. "If you're an average reader, I've got your attention for 15 seconds," Haile notes. And if you've made it to the end, all we have to say is, YES! YES! YES! (Blog Log did something right.)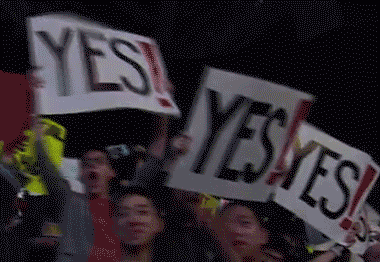 Marissa Payne writes for The Early Lead, a fast-breaking sports blog, where she focuses on what she calls the "cultural anthropological" side of sports, aka "mostly the fun stuff." She is also an avid WWE fan.