Georgetown vs. Syracuse is one of college basketball's great rivalries, but the two teams are set for their last-ever regular season clash this Saturday at the Verizon Center. Tip-off is at noon, and ESPN College Gameday will begin broadcasting courtside at 10 a.m. Students can enter the arena at 8 a.m. while regular ticket-holders can enter at 9:30 a.m.
If you're making an early trip down to Penn Quarter, you're going to need to fuel up. Here are a few places where you can grab breakfast before heading to the Verizon Center.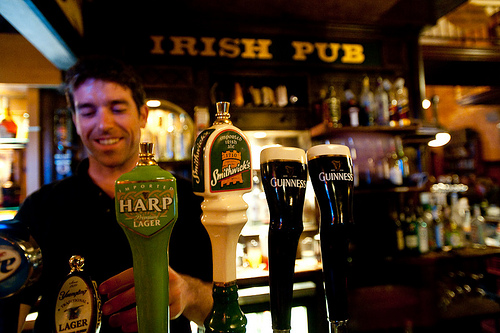 Fado Irish Pub
The pub will be open at 7:45 a.m. for the FA Cup soccer match between Everton and Wigan, so the kitchen will be serving Irish Breakfast (fried eggs, sausages, rashers, fried mushrooms, grilled tomatoes and black and white puddings) and other offerings with pints of Guinness.
Irish Channel
Like Fado, the Irish Channel opens early to show English soccer. They have a menu of breakfast sandwiches, waffles and other brunch items.
Poste
The Hotel Monaco's classy brasserie offers everything from omelets to banh mi, washed down with $16 bottomless mimosas or a make-your-own bloody mary bar. Doors open at 8 a.m. (Students might want to have Mom and Dad pay, though: Most sandwiches are in the $15-$18 range, and omelets start at $12.)
Adjacent to the Verizon Center, the massive Clyde's restaurant opens for breakfast at 9 a.m. The brunch menu is exactly what you'd expect from Clydes: a multi-page selection of strip steak and eggs, fried chicken and biscuits, omelets and crab cakes, in addition to the regular burgers and sandwiches.