Top Download Picks of 2005
Laura Blackwell, PC World
PC World
Tuesday, January 3, 2006; 12:10 AM
In the second year ofDownload ThisI tried out dozens of ingenious programs. But by year's end, many of them have fallen into disuse on my PC--or have been removed. Here are the ones I use regularly, plus a few that deserve more frequent workouts. Everything's free to try, and some stay free forever.
Cutting Back on JavaScript:JavaScript is a mystery ingredient in many a Web page--and in some of them, it helps evildoers exploit your data. Firefox/Mozilla extension NoScript plugs directly into your browser, where it lets you decide which sites you'll allow to run JavaScript.Free.
Making Web Sites Easier to Read:Remember last year's wrap-up column, in which I swore off Microsoft's Internet Explorer? So many sites need IE to run properly, I had to break that resolution. But I have found a teeny add-in that makes IE's font rendering more to my liking. EasyRead plops a plus sign and a minus sign into IE's toolbar to let me resize text on the fly.Free.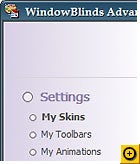 Windows Worth Looking At:If you don't like the look of your desktop, redecorate it with WindowBlinds . I customized font sizes, chose easier-to-see cursor shapes, and redid the menus in a soothing shade of blue-green. Ahhh.Free trial, $20 to keep.
A Logical Choice:There's a reason for that Sudoku aisle-cap display I saw at Target last week. The ubiquitous numerical logic puzzle is addictive, and with this software version , you can play it on your computer or print out puzzles to make your commute speed by.Free 28-day trial, $15 to keep.
Plays Almost Everything:My other favorite game is "Let's see if the VLC media player can play this mysterious video file." More often than not, it does. Sure, you probably have QuickTime and Real players to handle those formats--but for anything else, try VLC.Free.
I need these programs only occasionally--but when I do, the need can be urgent. I wouldn't dream of uninstalling any of these little lifesavers.
It's a Small World After All:When I run across an intriguing-looking phrase in a foreign language, I can't get it translated until I know its language of origin. Polyglot 3000 identifies text snippets--even those in character-based languages--to tell you which dictionary to check or which language pack to install.Free, $5 to add tech support.
A Hall Monitor for PC Processes:Ever wonder what's going on in your PC--and whether you need to worry about it? Security Task Manager demystifies processes running on your computer, assigning security ratings to applications, browser helper objects, DLLs, and services.Free 30-day trial, $29 to keep.
Faster, Cleaner Startups:Some programs that load at startup help, but some hinder. Startup Organizer helps me figure out which is which by letting me test different startup configurations, including ones that load programs in an order I specify.Free 20-day trial, $25 to keep.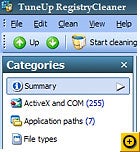 Fine-Tune Your PC:TuneUp Utilities 2004 includes 13 utilities to tame my PC whenever it starts acting funny. I liked 2004's interface so much, I'm still using it. You can check out the new version, TuneUp Utilities 2006 .Free 30-day trial, $40 to keep.
Just a little more discipline or a few fewer toolbars, and I'd be using these every day.