Western warmth and
dinosaur discoveries
Take a once-in-a-lifetime road trip
through Alberta's Badlands
First, it's fields of tall grasses blowing in the wind, then corn stalks, wheat and canola. The land is flat here in the Canadian prairies until, suddenly, it isn't. Approaching the town of Drumheller, the highway descends into the earth, the banded slopes beside you rising gradually upwards and displaying colorful layers of brown, yellow, coffee and cream. In the distance, hoodoos stand impossibly upright, topped by oddly-shaped rock caps that keep their lower halves from eroding away.
Alberta's Badlands are wild, rugged and beautiful, especially during the long summer days where daylight abounds. They are also home to one of the world's richest dinosaur fossil deposits.
Don't let the name fool you: The Badlands are a welcoming place for travelers looking for an escape from the ordinary. Here, the Wild West meets the Mesozoic Era. Western charm invites you to ease into small-town living while the landscape beckons you to explore. And explore you must: This place is filled with natural wonders, ever-changing skies, tasty eateries and fossilized treasures right beneath your toes.
With international flights arriving daily into nearby Calgary (YYC), you've got the perfect starting point for a memorable road trip. Make the most of it with this suggested itinerary.
Day 1
First glimpses of the
Badlands and beyond
First glimpses of the Badlands and beyond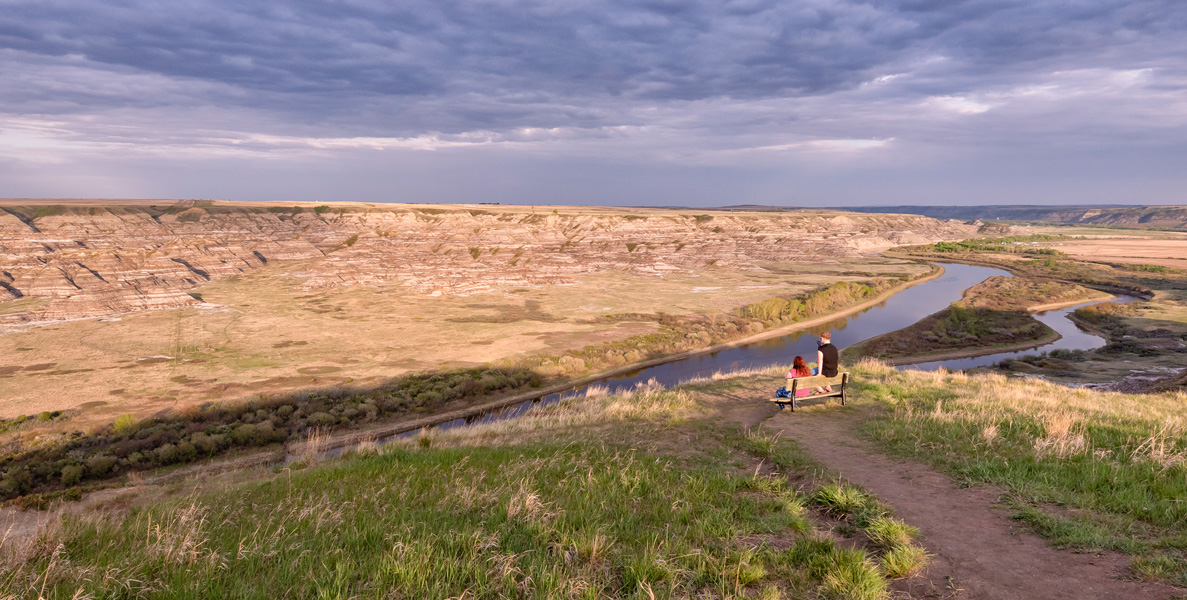 From Calgary to Drumheller
Picturesquely nestled in the Red Deer River valley, Drumheller sits just 77 miles northeast of the Calgary International Airport, so you'll have plenty of time to rent a vehicle and get there to explore. Accommodations are up to you, whether you like enjoying a homegrown bed and breakfast, pitching your tent at a campground or relaxing at a hotel.
Cretaceous creatures are prevalent, not just under the ground but also on highway signs, buildings and public land. Counting them makes for an amusing car game! Keep your eyes peeled for what is truly the World's Largest Dinosaur. Inside it you'll find stairs that climb 86 feet to an opening in the dino's mouth—your best overview of town.
For a lay of the land from another perspective, book a guided excursion with Wild West Badlands Tours, where buffalo sightings, dinosaur discoveries and a walk through history are on the agenda. Red Deer River Adventures offers expert-led tours by canoe or kayak through the local waterways.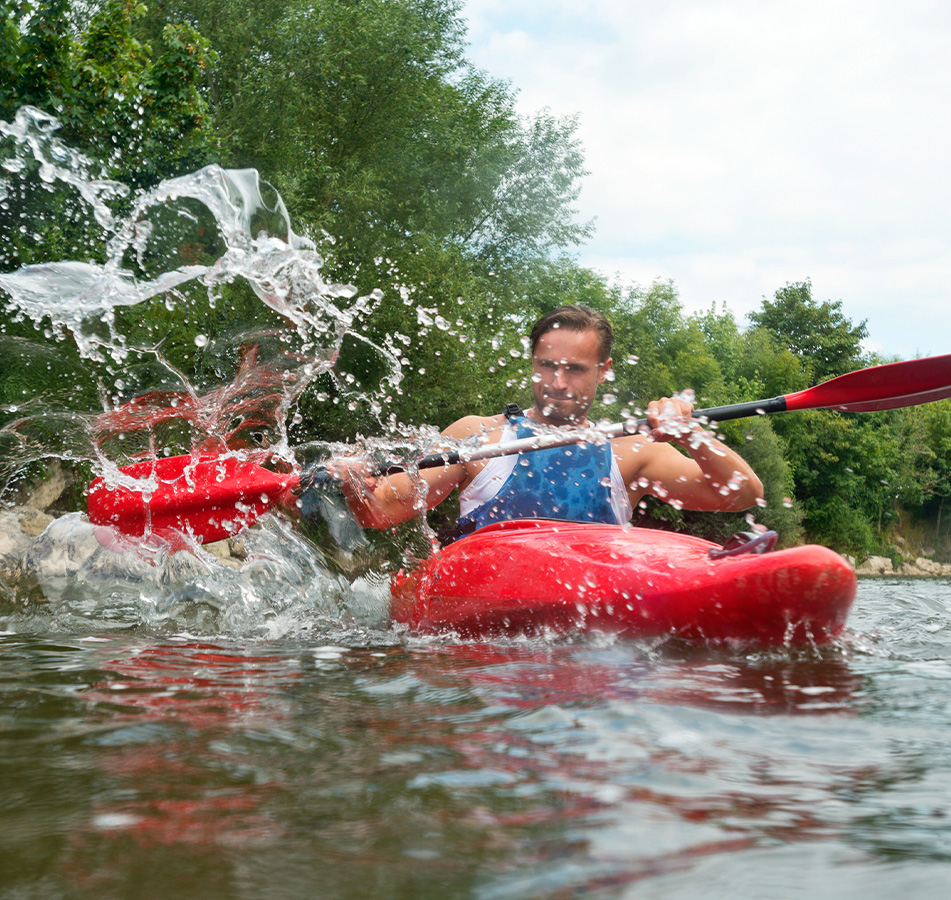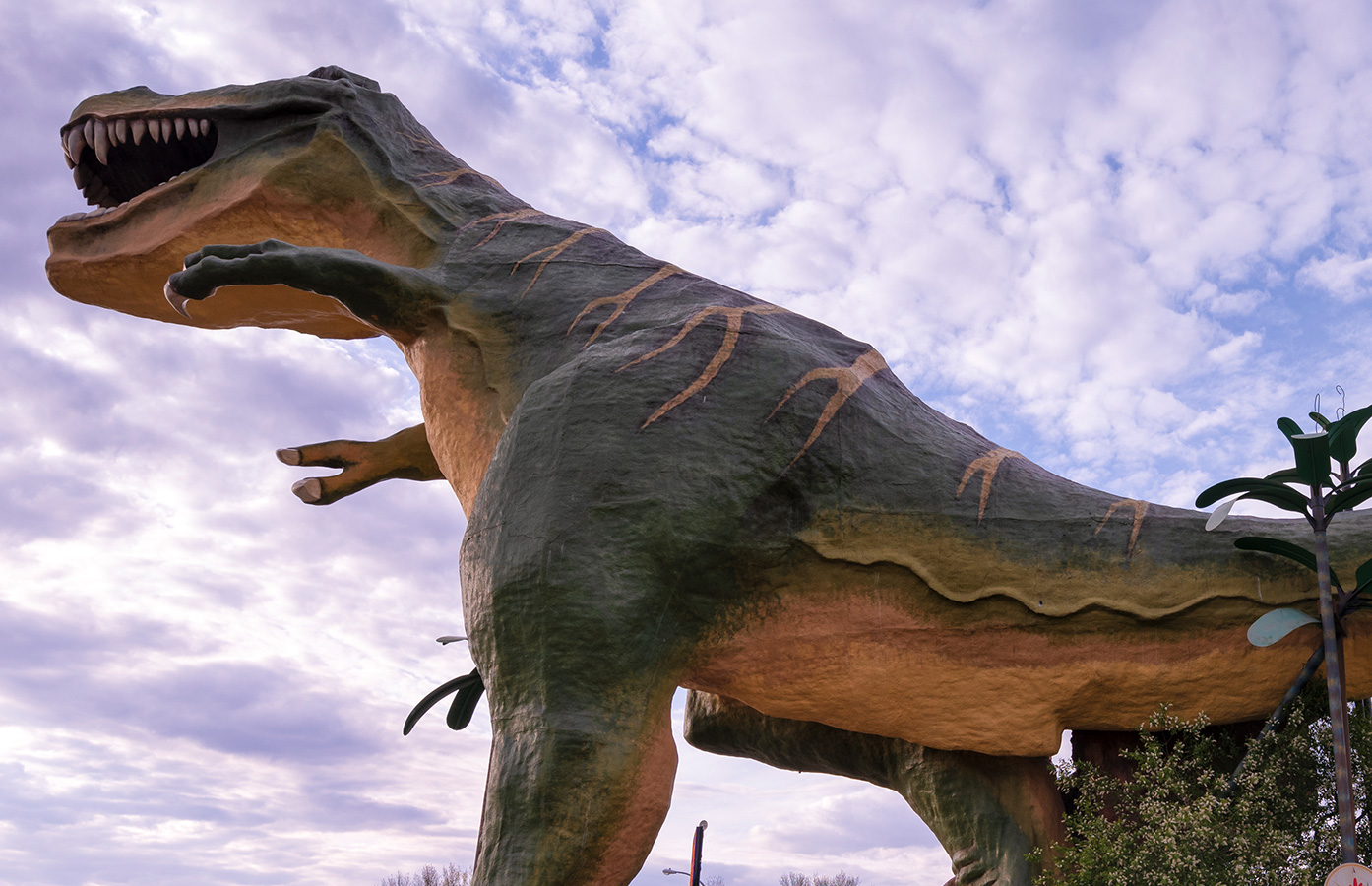 If you're the self-guided type, head to the brim of Horsethief Canyon (15 minutes from town) to hike on well-formed paths amid striated, rocky hills. From there, drive the 35-minute loop via the historic Bleriot Ferry, which skirts across the Red Deer River, and continue five minutes south to Orkney Viewpoint for a roadside panoramic outlook.
No matter what the day holds, Drumheller's eateries will keep you fueled. Try Bernie & the Boys Bistro for a retro burger experience or Sublime Food & Wine for the region's finest food. If you're ever hankering for a latté, Café Olé (11 Railway Ave. E.) has the best coffee in town.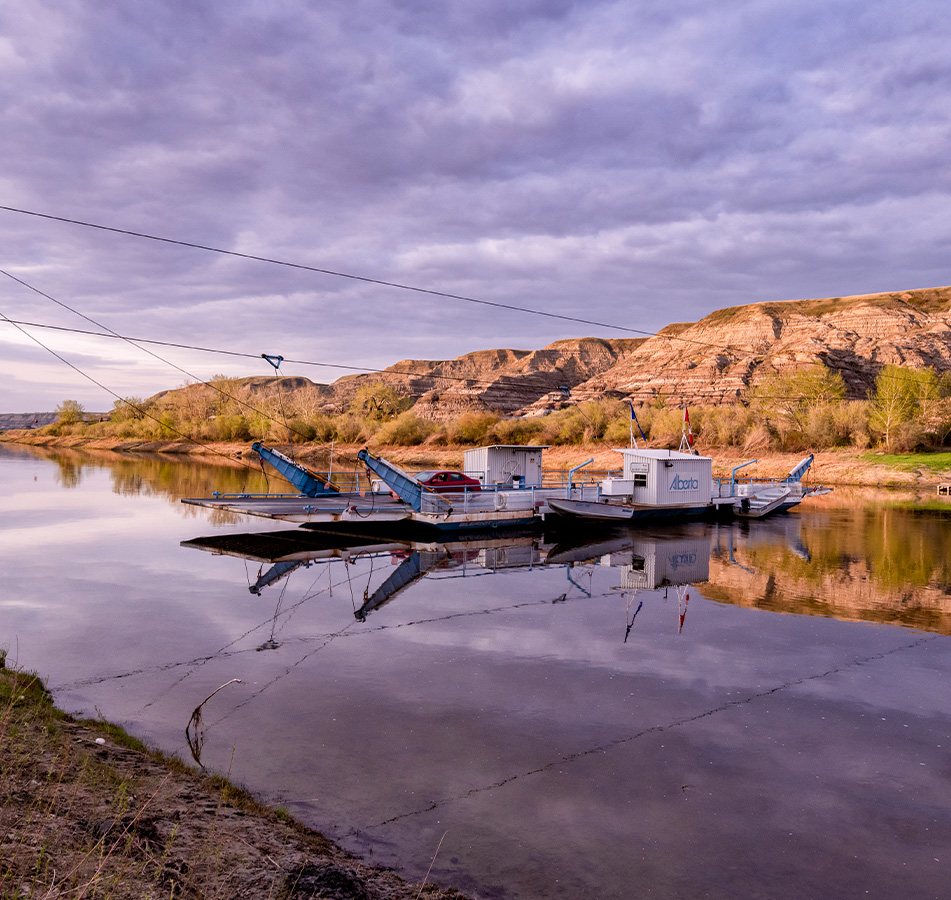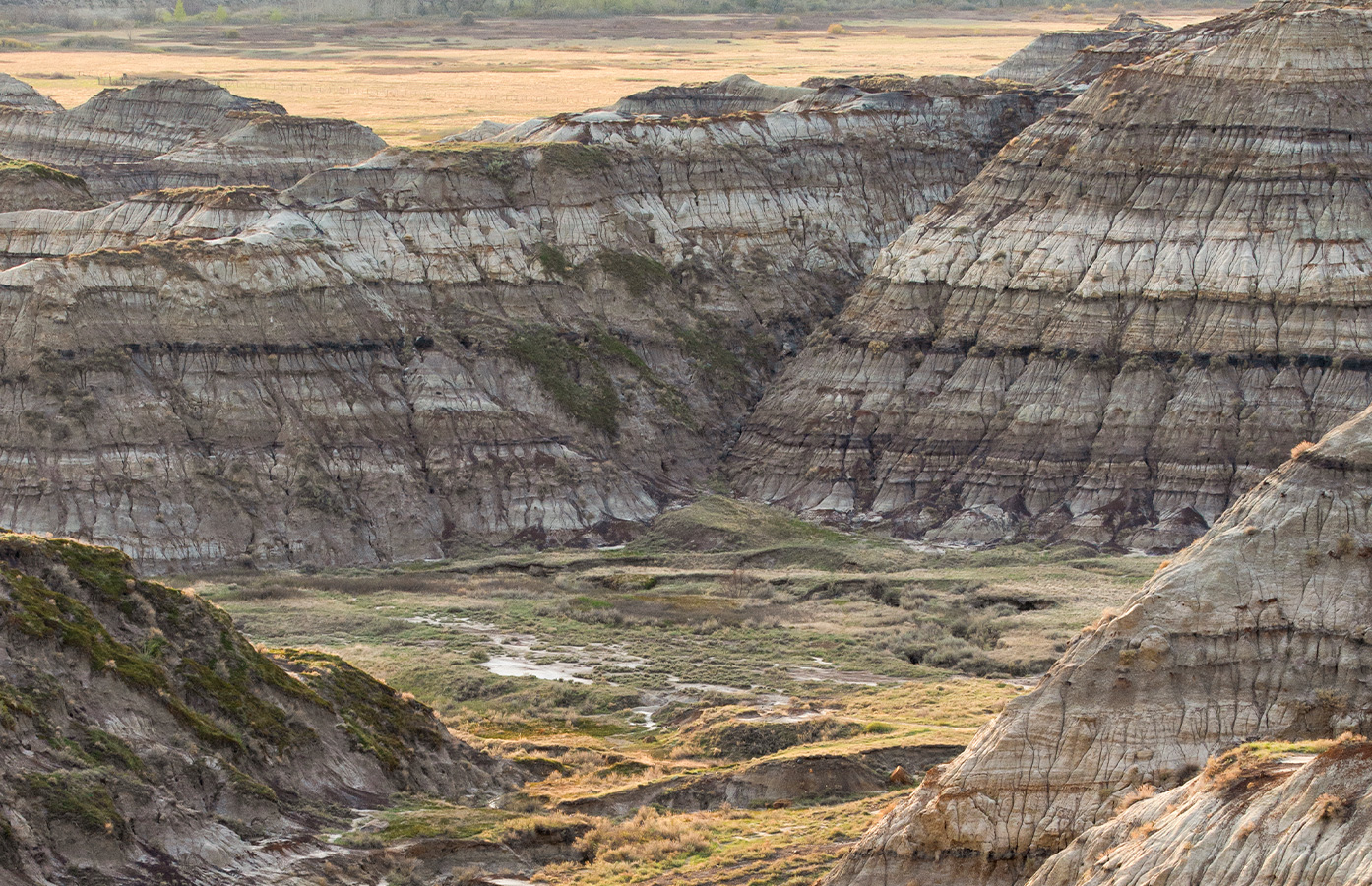 Day 2
A world-class museum and
relic of the Wild West
A World-class museum and relic of the Wild West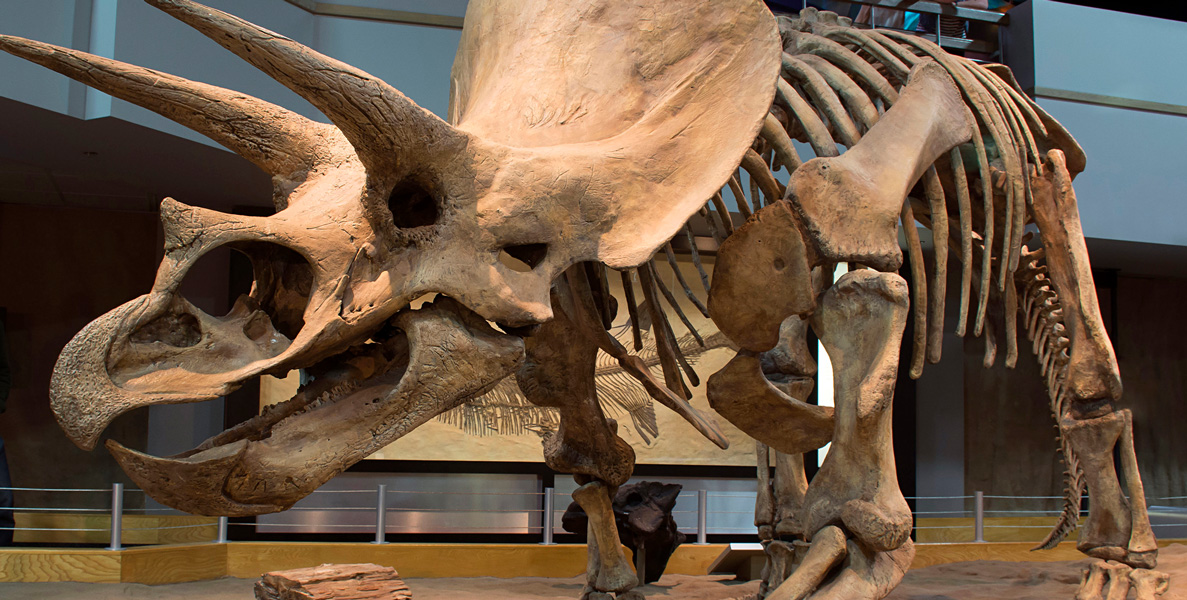 Photo credit: Royal Tyrrell Museum of Palaeontology

Spend a day in Drumheller Region
A visit to Drumheller is not complete without time spent at the world-renowned Royal Tyrrell Museum of Paleontology, just 10 minutes from town. Let your imagination run wild as you stroll past the towering, life-sized creatures in Dinosaur Hall and gaze into the Preparation Lab while technicians work on fossils in real-time. To enrich your experience, take advantage of their public programs, from the Dig Experience to Fossil Casting or the Seven Wonders of the Badlands, a 60-minute guided hike through Midland Provincial Park.
When you've had your fill of dinosaurs (if that's possible), blast forward 75 million years to the Wild West with a visit to the nearby community of Wayne (eight miles from Drumheller). To get there you'll have fun crossing 11 photo-worthy, one-way bridges that span the Rosebud River.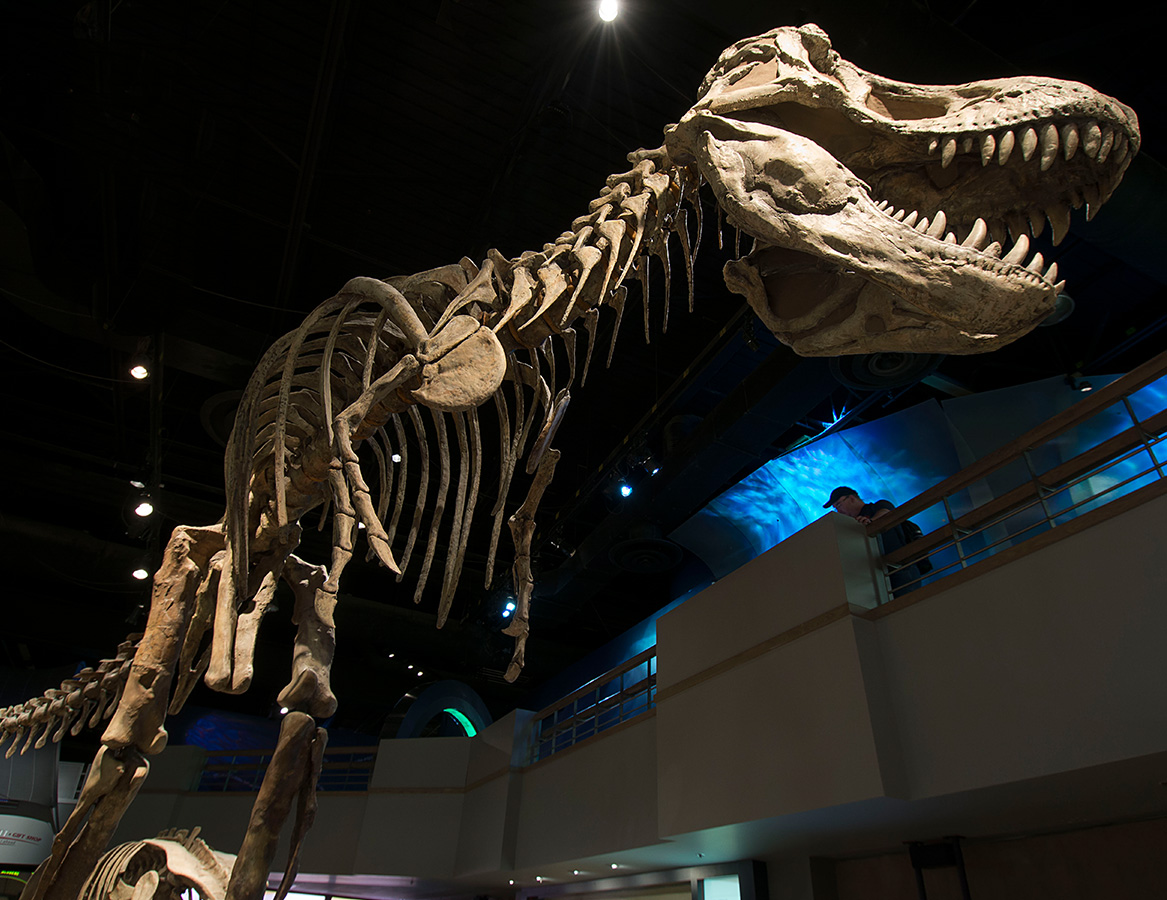 Photo credit: Royal Tyrrell Museum of Palaeontology
A few relics remain of this once-thriving coal mining town established in 1913, including the famous Last Chance Saloon at the Rosedeer Hotel. It's worth a visit just to see the memorabilia: black-and-white photographs, mining equipment, antiques and three bullet holes now framed above the saloon's piano.
Back in Drumheller, complete your day with a tour of its many park trails on a pedal-assisted electric bike. Drumheller E-Bikes has everything you need to explore the valley.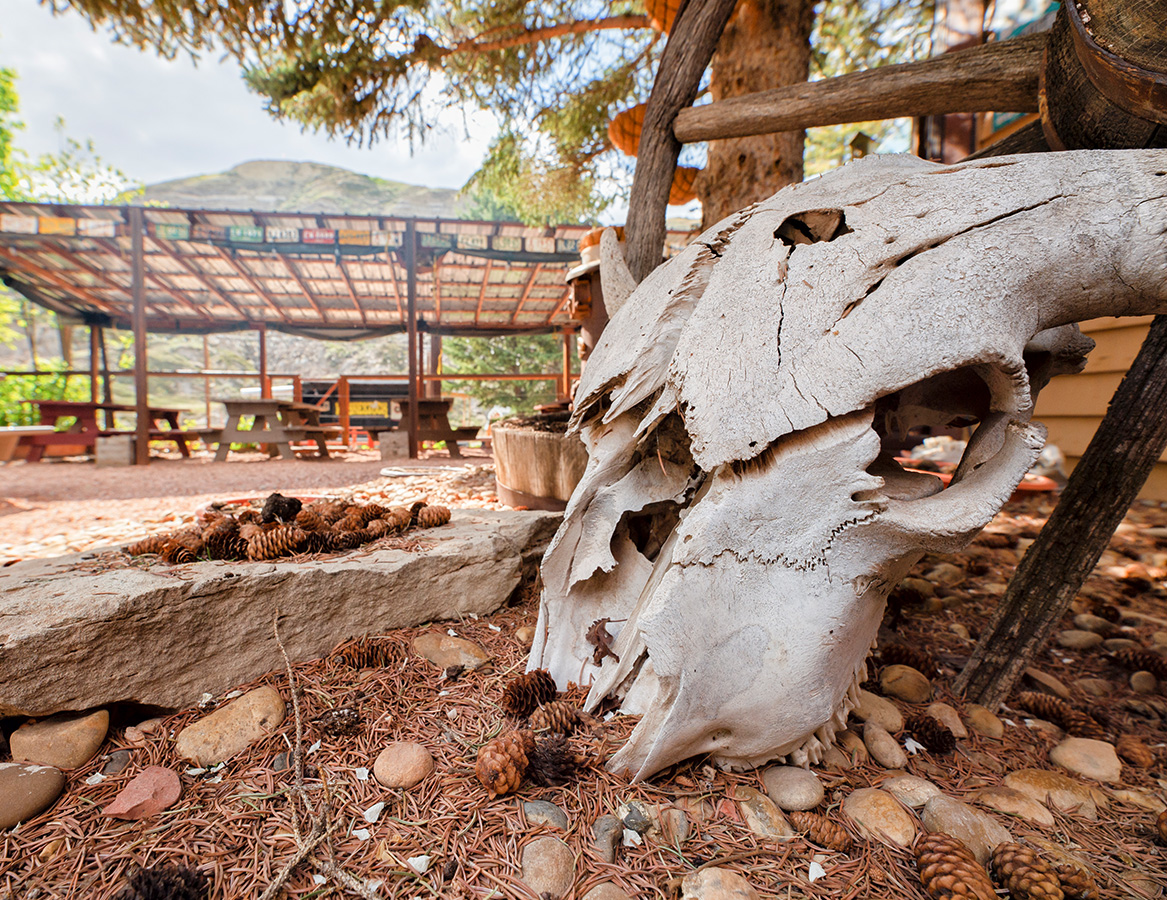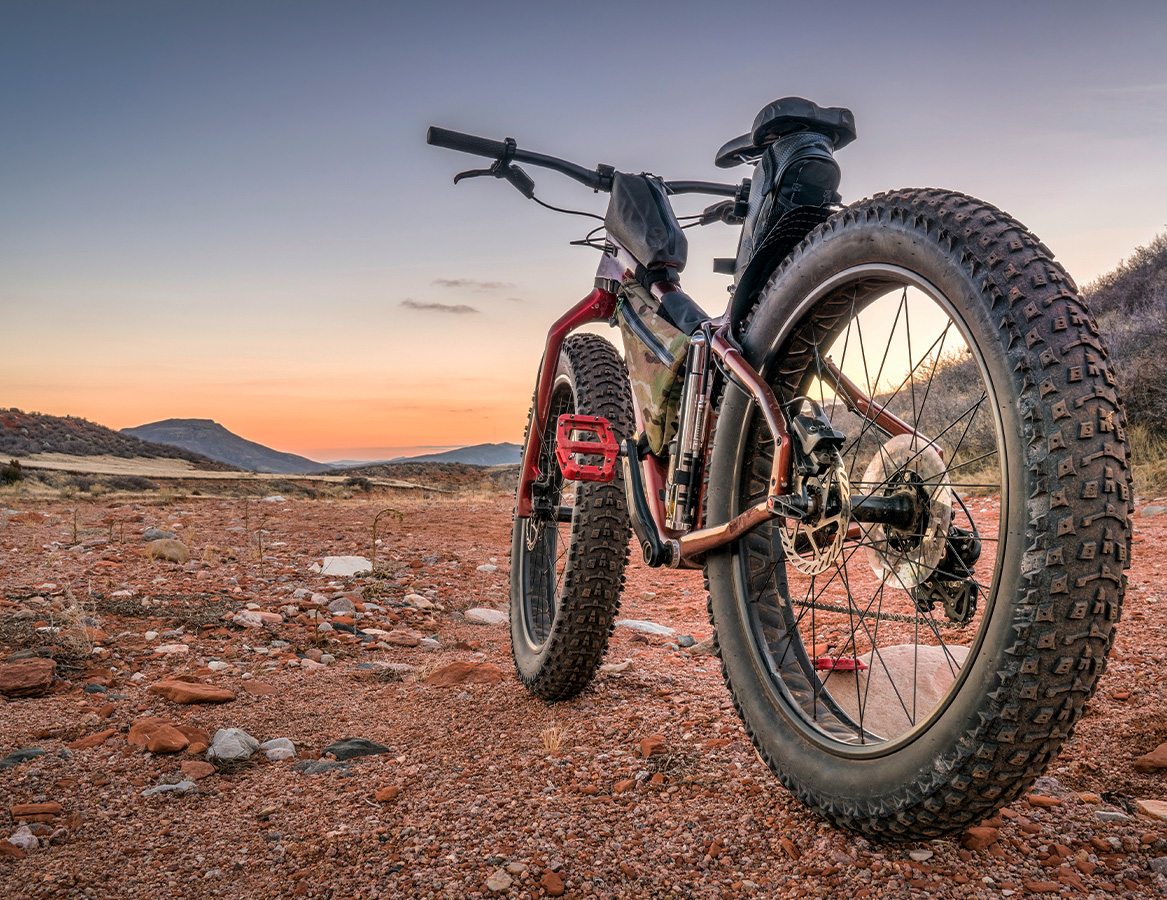 Day 3 (or more)
Excavating the experience
of a lifetime
Excavating the experience of a lifetime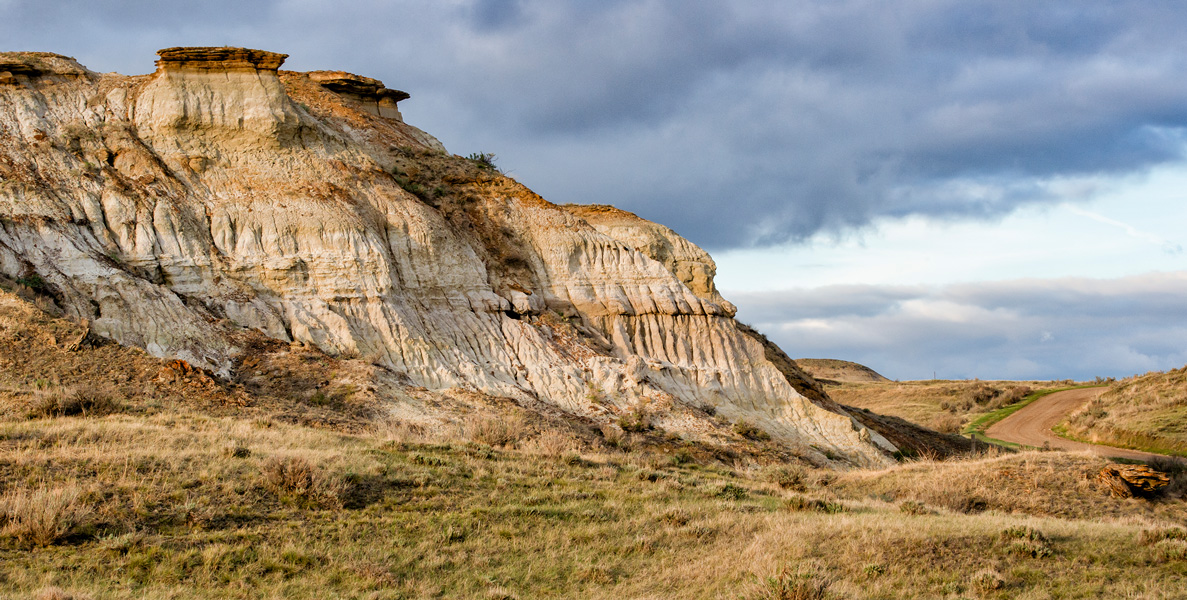 Exploring Dinosaur Provincial Park
Today's adventure takes you from Drumheller to one of the world's richest sites for late Cretaceous fossils, Dinosaur Provincial Park, where visitors are invited to find their own fossils. Don't settle into the two-hour drive too quickly. Just 15 minutes in, it's worth lacing up your hikers to explore the Hoodoos Trail and get an up-close view of these geological wonders.
Similar to other badlands, the approach to Dinosaur Provincial Park involves a drive through flat prairie land until the landscape gives way to a dramatic sprawl of canyons, buttes and deep ravines. One day in this UNESCO World Heritage Site is likely not enough. If you choose to camp or "glamp" with comfort camping offered by Alberta Parks, you can collect yourself at the nearby Visitor Center before setting off on trailheads for self-guided hikes or expert-led tour programs (note: some of these include lodging).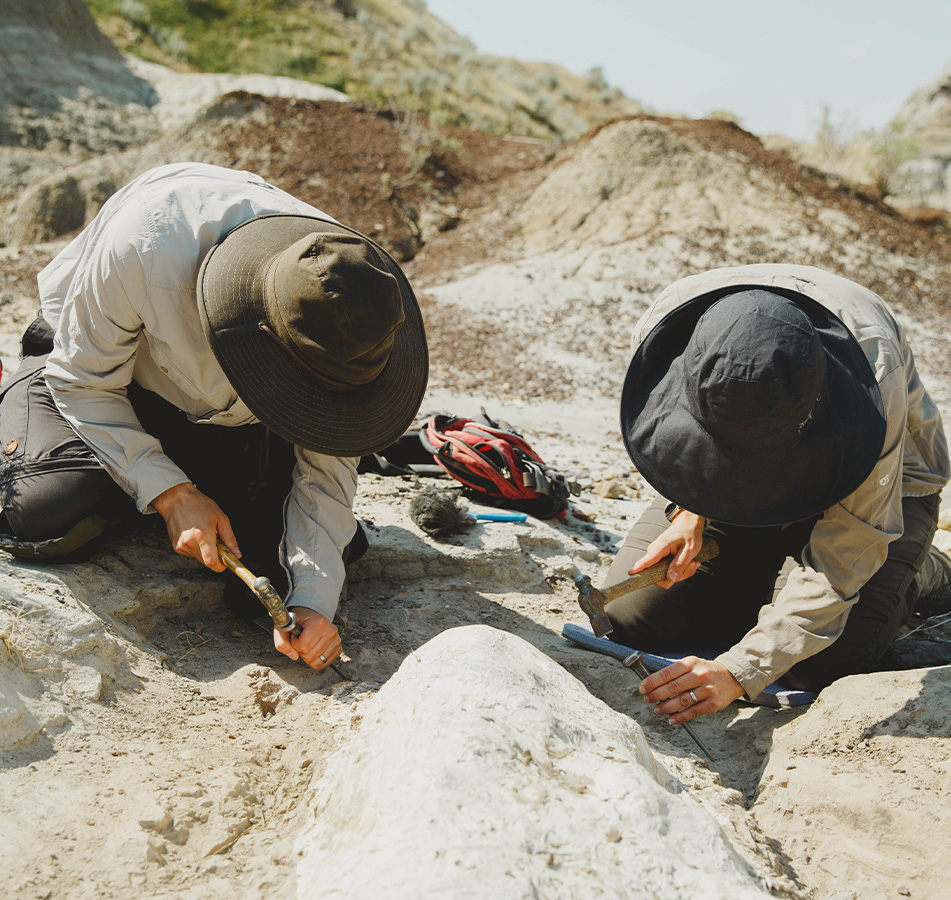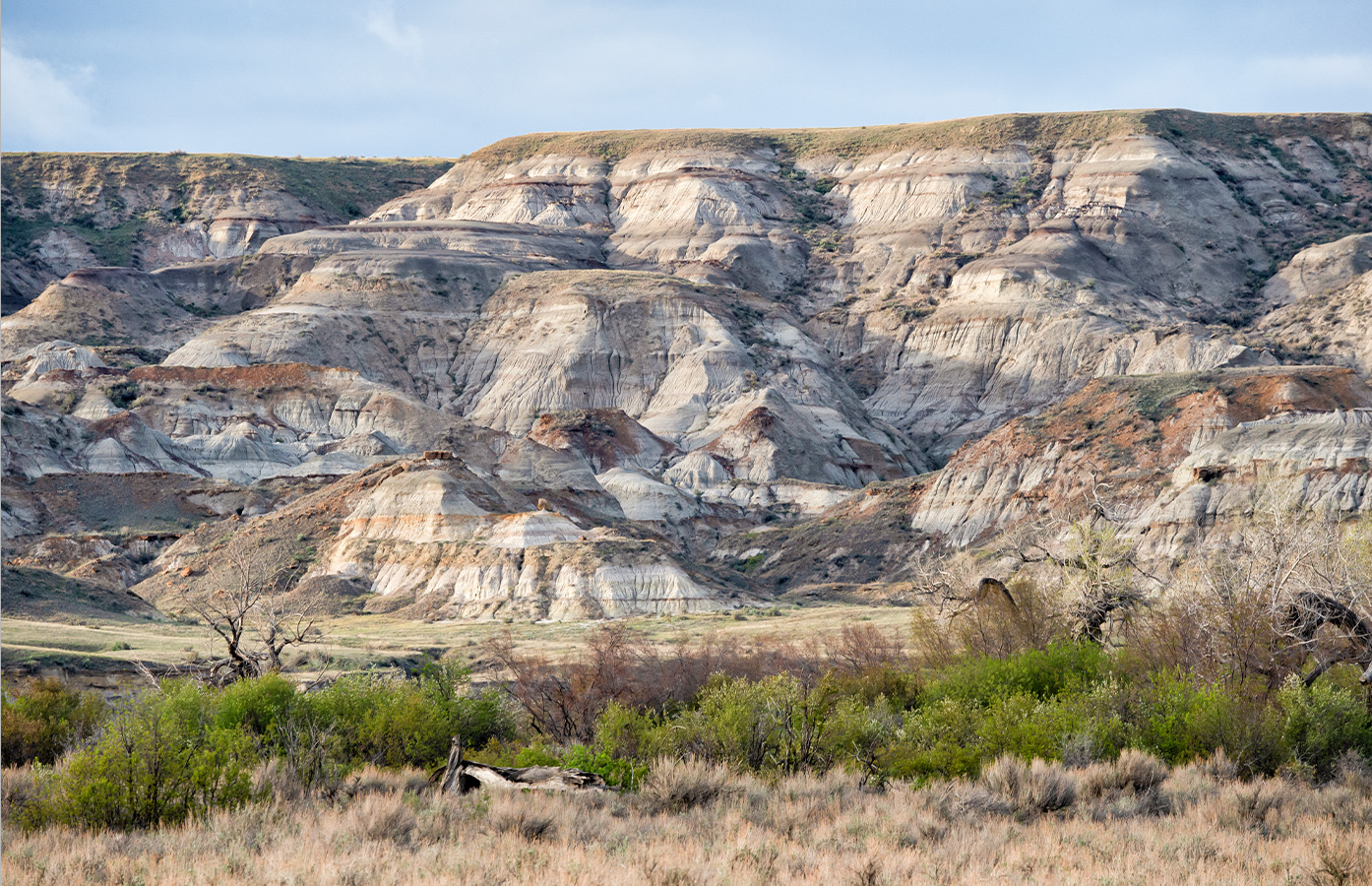 Photo credit (top right, bottom): Kelsey Muloroney
Photo credit (center, bottom): Kelsey Muloroney
Don't miss the experience of a lifetime, which is—quite literally—at your fingertips. Choose from 1-, 2-, or 3-day guided excavations for the chance to join a paleontologist on an authentic dinosaur dig! Brushing dirt off of a new fossil discovery, you'll be the first-ever human being to see it. While you can't take your "souvenir" with you, you'll have plenty of stories to tell the folks back home.
Sunset in Dinosaur Provincial Park is mesmerizing, with hoodoos glowing vibrant shades of orange-red, and shadows dancing over the landscape. Find your own perch or hop on board a Sunset Tour to gain access to the best spots for photographing and enjoying the sun as it dips below the horizon.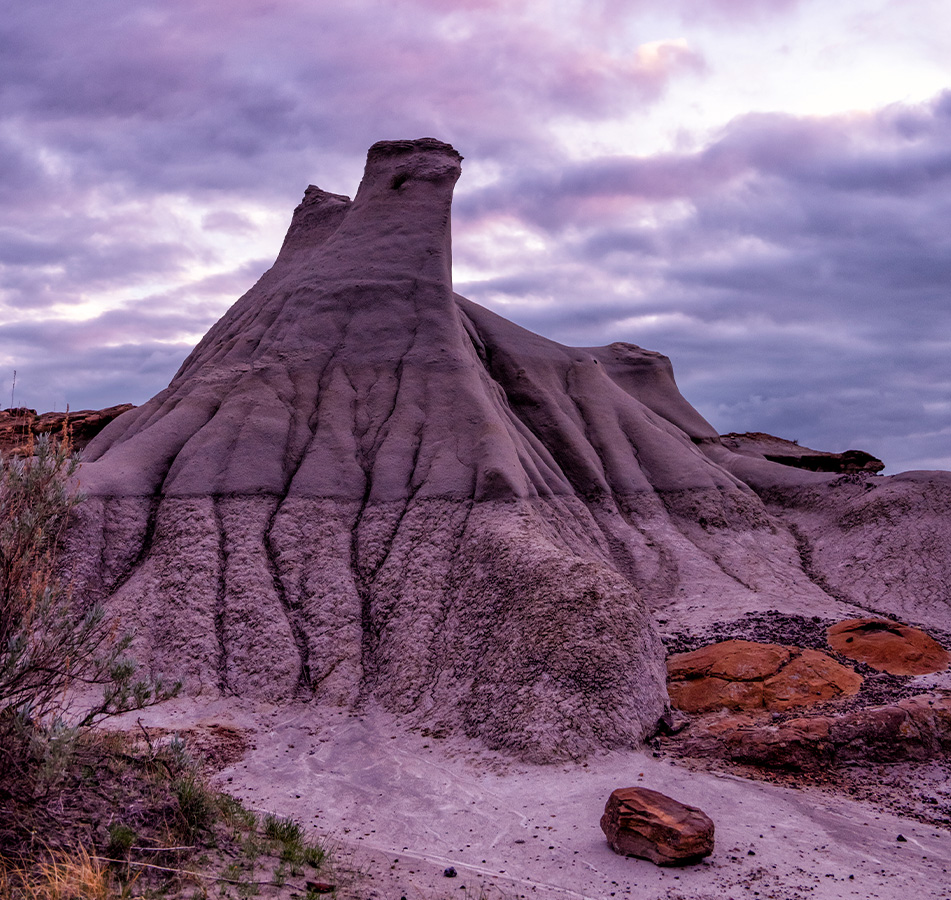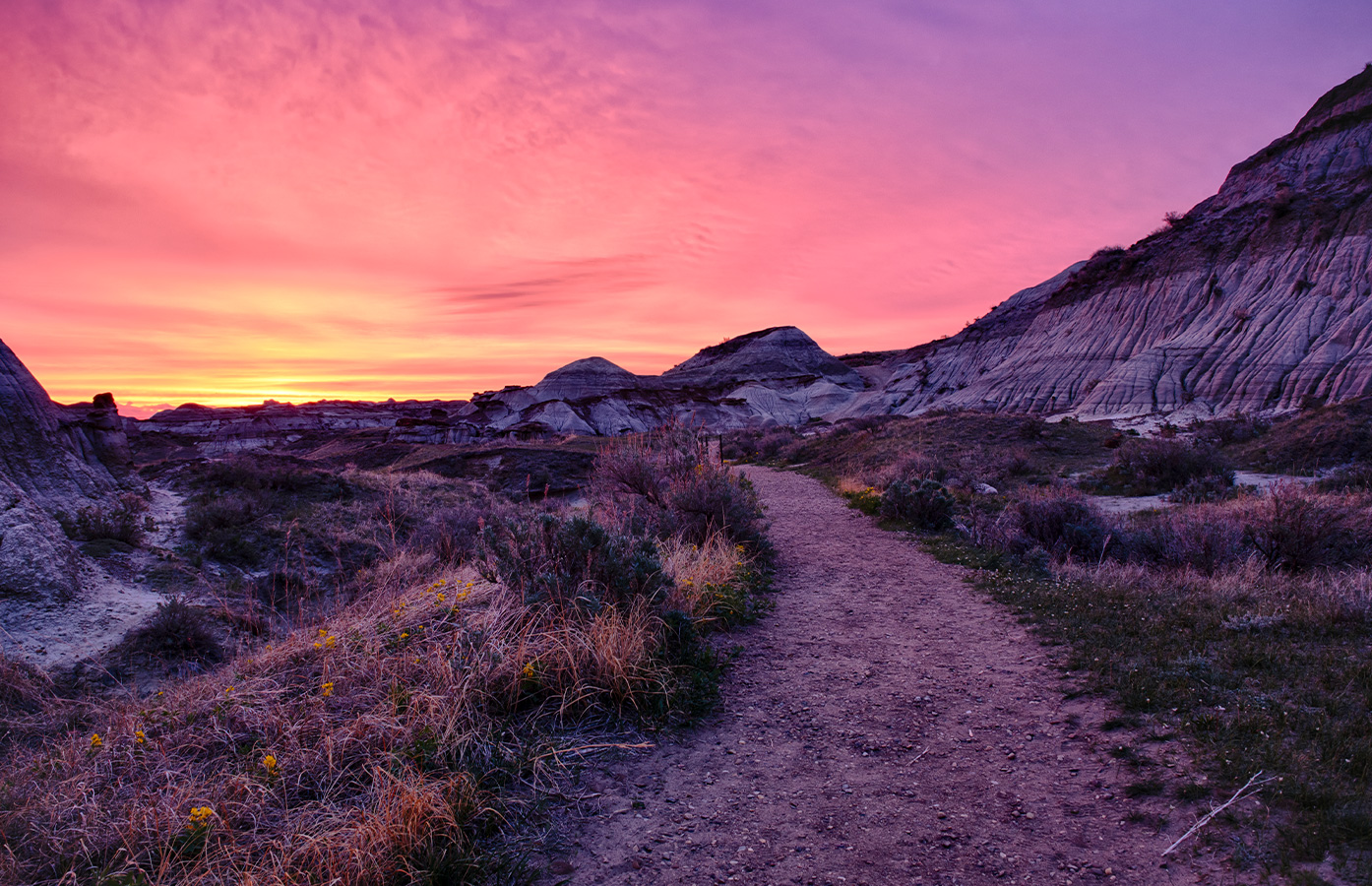 final Day
A grand finale and farewell
to the Badlands
A grand finale and farewell to the Badlands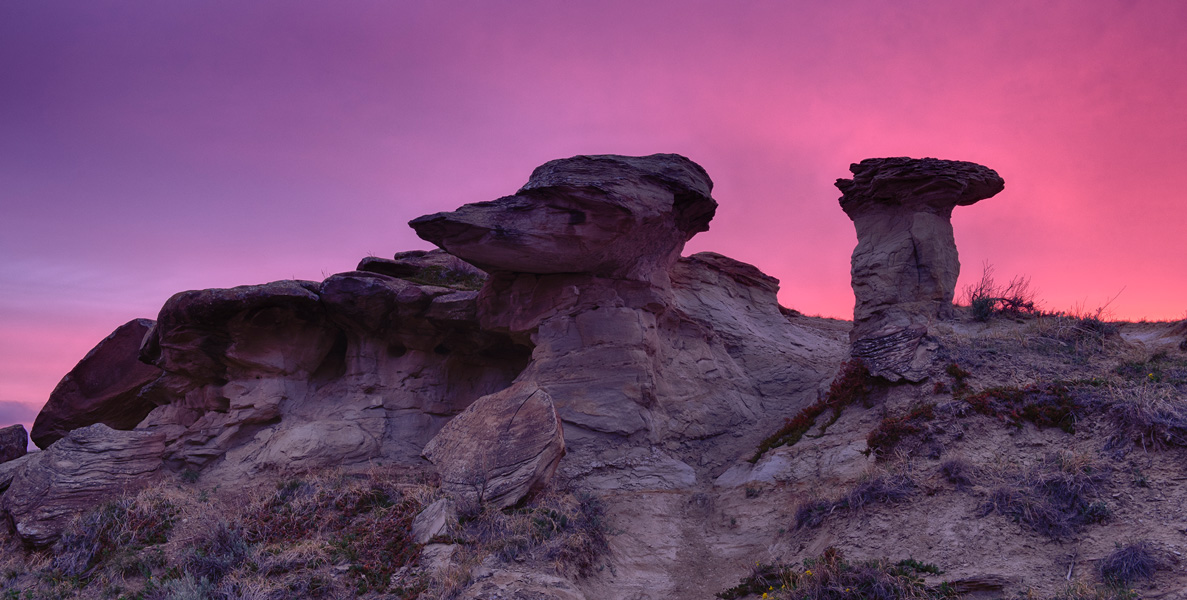 From Dinosaur Provincial Park
back to Calgary
It's time to leave the Badlands behind and head to Calgary. For a memorable finale, hike the Coulee Viewpoint Trail in time for sunrise (bonus if you catch sunset, too). You'll be glad you got out of bed to see the sun illuminate the landscape you've been enjoying the last few days.
It's not too far to the city, so if you're pining for one last paddle down the Red Deer River, or another circuit of the park's many trails, go for it. It's not every day you're in the land of dinosaurs, with fossils at your feet and a landscape around you whispering stories from 75 million years ago.