Illustrations by Derek Abella for The Washington Post
The coronavirus pandemic brought out stories of profound grief and heroic resolve.
These are not those stories.
Instead, at this one-year mark, Style reporters set out to note some of the other, countless emotions and personal losses: The almost-9-year-old who never felt like she got to be 8. The 102-year-old who lives in mandated isolation. The massage therapist and her customers who simply crave touch. The couple who postponed their big wedding — and may have to postpone it again. The single person losing her last sense of social contact. The DJ who spins for an empty room. The college freshman who has never set foot on campus. Shutdowns, lockdowns, quarantines — whatever you called this long and lost time, these stories acknowledge the persistent disconnect, all that absence, and what it feels like to live in a suspended state of mind.
The 8-year-old
Why have a ninth birthday when you never really got to be 8?
Emilia Garcia's parents went all out for her eighth birthday celebration. Extra decorations, tons of balloons, a shiny unicorn crown. Emilia … barely noticed.
What good is a kid's birthday party without other kids?
What good is it to even be a kid without other kids?
For the past 12 months, Emilia, who lives in Tracy, Calif., has not set foot on a playground. She's attended no sleepovers. No camps. No Girl Scout meetings. No school concerts. No Santa visits at the mall. She has not seen her very best friend in the whole wide world, Yulehimy, since the day they left school in a hurry. And you know what? Eight-year-olds don't have phones. Emilia can't stay in touch. Yulehimy is just gone.
Here are the things that frighten Emilia the most: zombies and Kermit. (The frog is creepy, she insists.) And to Emilia this whole coronavirus thing feels like a zombie attack where you can't see the zombies. But she knows the danger is out there — it sent everyone fleeing to their homes, hiding their faces with masks.
It took away her friends. Emilia has a 6-year-old brother, Benicio. And thank God for him. At least she has someone to play with, even if he is a little brother. Emilia also sees a few aunts and uncles, some older cousins and her mom's mom, but that's it. And grown-ups don't cut it in Emilia's book. Something's wrong with their imaginations, she thinks. They like to be quiet, not crazy. They can never quite convince themselves that the floor actually is lava.
Usually at Halloween there is a costume parade at school and trick-or-treating at the shops downtown. This year there was nothing. Usually for Dia de los Muertos, Emilia's mom organizes a celebration and art show. This year there was nothing. Usually in December Emilia spends Christmas Eve with her paternal grandparents. This year they didn't go. Emilia has seen them twice. Both times she stood outside their home and waved through a window.
Emilia's parents keep buying things. A trampoline. An inflatable pool. So many art supplies. It's all fun for a little while. Then the boredom returns. The pool burst after a month, anyway.
School has been online for a whole year. Every morning Emilia cries and cries because she doesn't want to do it. Every morning. At first her parents were laid back about it — they just wanted her to be sane and happy — but now it's long term and they're worried she'll fall behind, which she already has. Emilia went to school exactly one time in the past 12 months. It was to take a test. The grown-ups made her wear her mask and a shield that was really uncomfortable. So she took it off until some lady came over and told her to put it back on.
Now Emilia is starting to think about her next birthday, in June. In tears one night she told her mom she didn't want the day to come.
"I don't want to turn 9," she said. "I didn't really get to be 8."
The freshman
He goes to Berkeley but he's never actually been there
By Kelsey Ables
At first, it didn't sound so bad: a couple weeks away from school right as the senioritis started kicking in.
Sid Sridhar, 19, was accepted to his dream school in February, so when his New Jersey high school sent everyone home at the start of the pandemic last March, he felt he had earned the break. The hallways buzzed with "see ya in April" optimism. Two weeks vacation, he thought.
But then canceled P.E. became canceled prom. One by one, the lights at the end of the high school tunnel blinked out.
There would be no college T-shirt day, just a lone Cal Berkeley flag hung on a wall in Sridhar's room. There would be no yearbook signing, just a loop around the school parking lot to pick it up with his dad. And senior skip day? Wasn't that every day now?
Even when an unexpected prom invite came from a friend at a private school, Sridhar — who cheerfully describes himself as "not the type to get asked to prom" — knew he'd have to decline. With an at-risk parent, he couldn't take the chance.
The end came quietly. The class of 2020 graduated in cars and computer screens. Sridhar and his parents dressed up to wait on their front steps for a yellow "graduation bus." It brought his diploma and a mask that had the school mascot (the Panthers) on it.
To be in the class of 2020 is to be trapped in an in-between. The bow around high school was left untied. The door to college, as the incoming class of 2024, feels as if it never quite opened. In the fall, they arrived at empty campuses with chair-less cafeterias and socially distanced common areas. Others stayed home to experience "college" as a grid on a screen.
Instead of moving across the country, Sridhar moved from a room downstairs to one upstairs. On his first day of college, his parents hovered at the door, asking him how his classes were going while he was in the middle of them.
Sridhar had imagined walking around Berkeley's lush campus, trying out quirky doughnut shops around town and networking over coffee. Now, he does virtual yoga in his basement, eats his mother's keto cooking and spends hours sitting in front of Zoom backgrounds featuring various academic buildings he's never seen.
More than halfway through his freshman year, Sridhar has never stepped foot on Berkeley's campus.
Instead, Berkeley became a sort of movie montage, pieced together from admissions marketing materials, Reddit posts, YouTube vlogs and FaceTime tours with friends he's made virtually. It's a state of perpetual anticipation.
"You see all these trailers for Marvel movies and you're like, 'Oh man, how is the plot going to play out?' " he says. "That's exactly what's happening, but I'm thinking, 'What's my daily life going to be?' "
The massage therapist
Navigating a year without touch when people need it most
By Karen Heller
Jen Williams's hands are slight yet mighty, her gift and livelihood. For months, they remained largely idle.
Trained as a dancer, she's been a massage therapist for 23 years, first in Manhattan, then Philadelphia. The Pennsylvania Ballet and Drexel University swim team were among her clients. In July, after the initial shutdown ended, the first person on her table, a single woman in her 60s, ended the session in a puddle of tears.
"No one has touched me in months. Not a handshake, not a hug, not an exchange of coins since March," the client said.
"People cry all the time when they come to me," says Williams, 47. "They have a little easier time crying since all this."
Clients tell her that they're desperate to be touched. Which is something Williams didn't hear pre-pandemic.
Such is the power of touch in a world without handshakes or hugs. Williams fervently believes we need touch to survive, and wither without it. This is our way of bonding without words.
We may mock the notion of self-care, in all its Goopy excesses, but it suggests a chasm of need. The pandemic stripped the practice down to the joists: dental checkups, scented candles, cheese.
The dentist is not what we miss. What we miss is the ability to make ourselves feel better.
Massage therapists knead the pain, the deposits of stress compounding in our necks and shoulders, all of which the pandemic has made infinitely worse. Our bodies can house a world of hurt and need, even if we remain largely homebound. Injuries didn't decrease merely because our footprint did.
People are elated to see Williams now. They're chattier, too. They tend to leave her table lighter, less burdened.
"It's an honor that people trust me to come into my space," Williams says. "They put themselves in a very vulnerable position, even more so with covid, and allow me to help them heal."
The stimulus check went entirely to retrofitting her office to be covid compliant: air purifier, superior vacuum cleaner, vinyl coverings, more linens. Williams must schedule longer downtime — an hour for sanitizing the room between clients. This has proved to be no challenge. Life has become downtime. Private sessions have shrunk by 60 percent, many people still wary of risk.
Williams no longer tends to the swimmers' sore shoulders, the dancers' aching everything. The swimmers are not competing. The dancers continue practicing. But the ballet quashed "The Nutcracker" and is only now resuming virtual performances. Their onetime massage therapist says, "What I do is so one-on-one. It made me feel part of a team."
The massage therapist also craves healing. "I'm just as touch-deprived and contact-deprived as everyone else."
The 102-year-old
When every year could be his last, he just wants to see people
By Maura Judkis
Melvin has lived through two global pandemics. He was born in 1918, just as influenza ripped through the United States — though he was too young to remember it, and says his parents never talked about that time. Raised in Portland, Ore., he served in Italy during World War II, met and married a nice girl named Edna, and settled in Pittsburgh, where he worked as an electrical engineer and they raised two sons.
Now, he lives in the skilled nursing wing of an assisted-living facility called Sherwood Oaks, which has been kept under various degrees of lockdown since March 2020. His whole world has been his room: a second-floor window, a wall full of artwork collected from trips abroad. Abstract paintings by Edna, who succumbed to Alzheimer's in 2004, in a similar room, in the same facility. Photographs of his five adult grandchildren, who are acutely aware they should call him more often.
His hearing is bad, and sometimes he has trouble with his eyes, but he is otherwise in good health for someone who is 102. He got both doses of his vaccine last month.
"I've survived two pandemics and I haven't been sick at all," he says. "So I just don't understand why I can't go out for, say, an hour. But the state has a restriction."
Visitors are now allowed, but it's complicated, his elder son, Jim, says: They must be scheduled in advance, but whenever a nurse reports an exposure, the whole place goes under lockdown for two weeks, and visits are canceled. He used to see his father every couple of days for lunch, but now he gets less than an hour, masked and distanced, whenever he can.
Melvin doesn't see much of the other residents, either. Skilled nursing inhabitants have breakfast and lunch together in the dining room, "But everybody is at least six feet apart. It's not exactly the best situation to carry on a conversation," he says, especially given that many of the residents have difficulties hearing. "The evening meal, I get here in my room."
Even with his hearing aids in, the phone can be hard for him (one of his sons got him a captioned phone, which helped). When the facility is locked down, a nurse helps Melvin FaceTime with relatives, but without captions, he can't always understand the person on the other side. Sometimes he will watch MSNBC, but too much reading hurts his eyes. He has been having trouble sleeping. Every day is the same: spent mostly in the reclining chair by the window, mostly alone.
"I spend a lot of time thinking about Edna," he says. "And I don't know if I'm lonely or not, but there's no one around to talk to, so I have no choice."
When you are 102, a virus is just one of the things that could kill you. When you are 102 — when every year could be your last — you don't want to spend it alone, in your chair, surrounded by pictures instead of people.
"I really miss all of you," he tells his interviewer.
"We miss you too," I say. Melvin is my grandfather.
The virtual performer
A musician finds there is tyranny in Zoom concerts
Like everything else, concerts went through some managed mutation from communal experience to isolated screen time. Robbed of everything that makes live music cathartic — from electrifyingly LOUD sound systems to ecstatic singalongs — Zoom's version feels like a copy of a copy of a copy of a moment, a feeling, an escape.
Bartees Strange knows. He remembers climbing onstage at the Sultan Room in Brooklyn on Thursday night, March 12, 2020, for his final show before the world slipped away.
Strange end to a strange week. The NBA stopped dribbling. Tom Hanks fell ill. When Strange played WNYC's "Soundcheck" show the day before, host John Schaefer suggested it might be the last — for a while.
Outside, lines of people snaked from the entrances of grocery stores. Inside, his audience vibrated with apprehension.
Strange wondered if bringing the beach balls for the audience to toss around was a mistake. He made a joke. Well, kind of a joke.
"Thank you for coming on the last day of planet Earth."
Earth prevailed, albeit barely. Concerts did not.
Strange later scrapped the tour promoting his EP and his debut album.
"We canceled everything, then everyone canceled everything."
He hasn't played a real, live, sweaty, outrageous, fist-pumping, serotonin-flooding, sorrow-purging show since. The kind where strangers scream and dance and touch. The kind that feel like life.
He has, though, played in an empty room to a camera. The dreaded live stream.
"No one likes them. No one is making any money off them. It's a Band-Aid that barely Band-Aids."
Strange puts in the effort. For his late-night debut appearance on Seth Meyers's show, he and a team of creators built a set and filmed his performance in his Falls Church studio. He treats every stream like it's the show, but the fact remains: These aren't concerts.
Real shows are equalizers.
"It's church. You look around and, it's like, we're all the same."
The people onstage connect with the people in the crowd. The people in the crowd connect with each other. They find, for just a few hours, relief in the power of some pulsating rhythm.
"It's hard to do that when all you have is a phone and your computer."
He's had a great year embedded in an awful year. His acclaimed album "Live Forever" brought him production jobs. He can now focus on music full time. But he can't share those new tunes with a packed room. He can't go to church. So he dreams about his first night back on the pulpit.
"I don't know how I'll be able to contain myself. I'm sure I'll forget my words or cry or something."
But that's okay. This is church. In church, you forgive.
"Everyone will be a little messy. The band will be a little too drunk, and the fans will be a little drunk as well."
Amen.
The single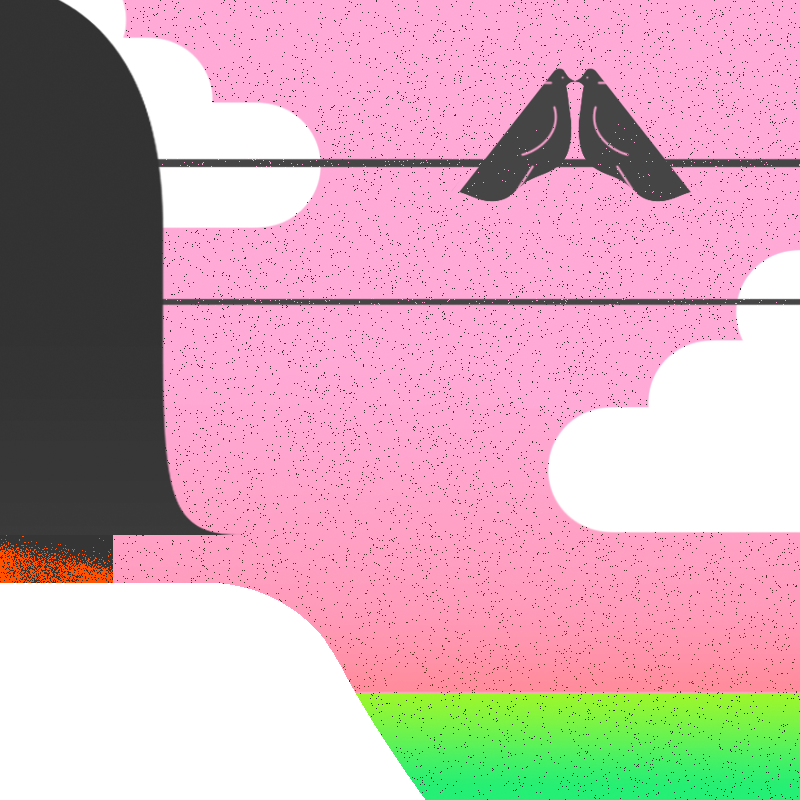 She's lost a lot in a year, but nothing is worse than the loneliness
By Lisa Bonos
Jocelyn Steward has lost a lot in the past year: Her job and the health insurance attached. Her interest in cooking and her desire to look good. Her private voice lessons and weekly band practices — and the socializing that used to follow. Her motivation to work out, tend her vegetable garden or declutter her garage.
But the thing that brings this extroverted 42-year-old to tears is what's taken hold in the void of pandemic life: loneliness. Most of the time, she's numb to it, but occasionally the aloneness feels like a rusty old nail lodged in her skin.
"I was fairly isolated already before this," Steward says. She lives with four cats in Smyrna, Ga., just outside Atlanta. She owns a home and has a side hustle reselling books, clothing, candy, cat toys and any gems she finds at Goodwill. Her father and her three siblings live within a few hours' drive, but she sees them only occasionally. Steward's mother passed away in 2019, a loss she's still grieving.
As friends her age got married and started families — and she didn't — the Saturday nights out or girls' weekends away slowly faded. Any socializing with her partnered friends was relegated to Tuesday lunches and Thursday dinners.
To make up for the natural slowing of her social life, a few years ago Steward joined a Meetup group for child-free women over 35. She used to join them for trivia and movie nights. During the pandemic, the woman who runs the group met someone and got married.
Steward also used to go to happy hours on her own, just to be around people and perhaps strike up conversation with a stranger. "Sometimes you would make a connection with somebody and make a new friend," she recalls. But going out alone in the pandemic isn't appealing. "It's completely changed," Steward says. "There's not that whole fun, energetic vibe that you get when you go out anymore. Everyone just seems despondent."
The band she joined, where she played piano and sang, was her only consistent connection with people. And they're not meeting up anymore.
She's done what so many mental health professionals advise for those struggling with the pandemic's isolation. She's reached out to friends — and she's found that doesn't always work.
Like the time she messaged a bandmate, asking if he'd get on a call with her. Before covid-19, he used to give feedback on the songs she wrote. Now, he said his music was going in a different direction and declined the chance to connect.
"I really was just lonely," she says. "And I really wanted to have somebody to talk to, because I hadn't really seen anybody or talked to anybody."
Steward hadn't told him that, so maybe he didn't know. "You don't want to tell people: 'Yeah, I'm suffering. I'm hurting. Things are bad.' "
She made her request more plain when she contacted another bandmate with whom she'd been friends for years: "I really could use a friend," she wrote in a message, attaching a photo of the two of them together in the Before Times. "Can we meet for wings?"
He never responded.
The little things
When the social contract gets renegotiated ... again
By Hau Chu
Maybe it only really hits you at that part of the day when you're thinking about the accumulation of germy droplet after droplet on the symbolically shut window of your life: It's the little things that bother you the most.
For the past year, the social contract has been renegotiated in every menial interaction of life, with only one reasonable conclusion: The little rules, the minor anxieties and the many small things of trying to cope in pandemic-era U.S.A. — this is what's driving you nuts.
Where to begin? Strap a mask on, step out of your door and count the ways. (Wait, is holding doors open still okay?)
Act 1: The mask is useless. Act 2: The mask is your salvation. Act 3: The mask is fine. (But only if you have two. Wait, did you see that article that maybe it's three masks now?)
How, you still wonder, hasn't the world that made self-driving cars discovered a way to keep fog out of your glasses while masked up? Yes, you've tried the tissue insert. Yes, and the three anti-fog sprays that are sitting in the cabinet. (The way the mask traps the smell of the sandwich you had for lunch. What worse way to spend a year getting to know the worst parts of you, down to your stinky breath, the very breath you're supposed to be grateful for?)
"I did hear if you chew gum, it will slow down your breathing," says Nicole Willis of Richmond. She works in marketing, and we found her the way you find anybody in germophobic times — through online social networks. "I do chew gum but that's to have, like, a plague-doctor effect on my mask, so that everything I smell is minty."
Want to stop thinking about pinching the pin on your mask for one second and clear your mind on a nature walk? Too bad, the population of a small island nation had the same idea. Can you believe that biker zipped by without a mask? Still? Aren't bandannas and gaiters a no-go? Why are groups of people strolling four, five-wide? Are they living in the same America you are?
Wait — are you part of someone else's problem?
"I absolutely know that I'm the problem," Willis says. "I go out there and want to get a bit of sun and see the trees. But I also want to stay away from people. … Newcomers don't know their etiquette. It's so selfish."
Maybe it's just time to go grab something from the store — perhaps yet another tempting tub of Utz cheese balls — then head back inside and call it a year. Those arrows on the floor are still there. Are you ignoring them? ("Other people aren't following them," Willis says. "The arrows often kind of lead me directly into people.")
Back home. Hands. "A-B-C-D-…" you hum as you lather up, the zillionth refrain. The tub of cheese puffs doesn't get scrubbed anymore. It was an annoying little thing to have to do it, and it was somehow more annoying when the experts said you didn't have to anymore.
The engaged
Delayed weddings are turning into delayed families
Sanaya Forbes and Tyler Grady always knew they'd have a long engagement. When Tyler proposed in 2016 — on campus at their alma mater, the University of California at San Diego, with a fire-opal ring and a rewritten "Weird Al" Yankovic song — they were both 25. Sanaya was about to move away across the country for grad school. But once they were in the same place again and financially stable enough, the two decided, they would start planning a wedding. After marriage, they would promptly buy a house and start a family.
Their plans came together for an October 2020 celebration at a secluded ranch in Los Gatos, Calif. They may as well have asked their 80 guests to save the 12th of Never.
"We knew when we got engaged that it was going to be a bit. But we weren't expecting it to be … " Tyler's voice trails off as he tried to do the math, calculating the distance between their engagement and when the wedding might eventually happen. "Ugh."
Yes, this is the story about all the canceled and postponed weddings; cue the tiny violins. But there's a reason weddings persist, and the sorrow of losing one is real.
Marriage, in all its centuries as a staunch and stodgy cornerstone of human social tradition, has probably never taken a hit like the one it took last year: As wedding dates have been pushed back, the institution itself — the wedded-bliss part — strains against the realities of pandemic confinement. Some engaged couples have rescheduled their 2020 weddings twice. Sanaya and Tyler, who now live in Las Vegas, are optimistic that the world will once again be safe enough for their wedding this October, but they're also bracing themselves for a second postponement.
Sanaya wanted to be getting ready to try for a baby by now, not trying to fit into the gown she bought a year ago. For couples like her and Tyler, the timeline for after the wedding has been thrown askance, the window for starting a family narrowing while the bride and groom still fret over vendor deposits.
Tyler thinks often about how adding an extra year of wait time means subtracting a year of their lives together on the empty-nesting side of things. Sanaya, meanwhile, gets googly eyes over every baby she sees, or makes a joke about her "exploding ovaries."
So why not scrap the big wedding and move on with their lives? Certainly, they've thought about it. It could be a great story, even: "We live in Las Vegas. We could just drive down the Strip and go get married there," she says.
Still, letting go of a dream wedding isn't as simple as canceling a party. "I want to move into that next phase of our life with everyone we love around us," Sanaya says. Especially now that none of their friends have seen each other for a year. They want to hug, and laugh, and dance.
They simply want to have a wedding and then try for a baby. It didn't used to be too much to ask.
The DJ
She's still spinning, minus the crowd
By Dan Zak
Green tea. Morning yoga. Bose headphones. They cancel noise, but there's not much these days to cancel. The whine of her treadmill, maybe, or the thuds and murmurs of apartment life in Macomb County, Mich.
What was it like before? A purple beam of light slicing the fog. A bass line coming up through the floor, conjured by her fingers, shaking her gut. Congregants moving at her command in a massive haze of breath and sweat. Elbows kissing elbows. Eyes meeting from 20 feet, an arm's length, inches. All those limbic things that have gone away.
"I miss the closeness of the crowd," she says.
After 18 years at General Motors, there was a round of cuts. Fine. She would focus on music, which had already been her life for 30 years, since those days clubbing at the Music Institute in downtown Detroit. As DJ Minx, she had already launched her own record label, formed her own DJ collective, earned her spot on "The 20 Women Who Shaped the History of Dance Music."
After GM, she was more free to tour the world. On her calendar about a year ago: New York, Denver, San Francisco. Her last memory: screaming when Carl Craig sprung Prince's "Sex Shooter" at his 12-hour "Detroit Love" party at Marble Bar. She took the tables after him, at 11 p.m., straddling Friday and Saturday with a sonic sermon of house music.
She loved to read a crowd. She loved to move a crowd. Make them jump. Take them deep. Control and abandon, simultaneously. Make people feel what she felt. Have that electricity thrown back at her.
"It's a feeling of being high. I don't really drink or smoke or anything. But I can have a feeling of an orgasm while I'm playing. The reaction of the crowd. The crowd can determine how I'm actually feeling."
Then this. No one's sharing oxygen, moving together, feeling what we're feeling.
She has, like DJs worldwide, streamed her sets. At Marble Bar, she's spun to no one but a video camera and artfully arranged mannequins, inert and expressionless. She knows people are out there listening, but —
"I don't know who's looking at me. And I definitely cannot see them. So I can't feel what I used to."
Her home setup is in her second bedroom. Sometimes Jewel, the cat, will hop on the turntables to remind her that we're all dancing at home, alone.
On March 15, she and her fellow Detroit DJs will live-stream from Marble Bar. She is excited. It will not be the same.
"It's awful that we just cannot come together. A very important part of my life is gone for now."
She pictures the island of Ibiza, out there in the Mediterranean. A rooftop party by the water, just after sundown. Everyone's there. Close your eyes, cancel the silence, and pretend.
The chaplain
Masked at a hospice, he can no longer 'listen with' his face
Alex Moreschi has a difficult job. As a hospice care chaplain, he comforts the dying, easing their fears and anxieties during an incredibly vulnerable and frightening time. Surrounded by loss every day, the job has taken a personal toll.
It had already humbled the 32-year-old Episcopal minister. In his own life, Moreschi used to hurry to fix things or solve problems verbally. Working in hospice care he realized he needed to slow down, and it wasn't always about finding the right words to say. Sometimes connecting with another person meant simply being present in the room — hugging a patient, squeezing their hand, using facial expressions to convey empathy and concern.
"Something changes about you when you can sit and hold hands with people that are dying," Moreschi says. "It just changes you. It changed my need and compulsion to try to fix things. It changed my desire to make things better. My desire to fill in the silence with noise."
Patients enter hospice care after all treatment options have been exhausted, sometimes with as little as 48 hours to live. That doesn't give someone a total stranger like Moreschi much time to make a connection.
Last spring, the virus hit his hometown of Albany, Ga., like a bomb. Hospitals became overwhelmed and bodies piled up in freezer trailers. And Moreschi faced a challenge: offering comfort and compassion at a distance, through a mask and a pane of glass.
No longer able to "listen with my face," Moreschi wasn't able to be as present as he'd like to be with his patients.
The pandemic has created barriers to grieving, a process that has become especially necessary this year. The common gestures, such as visiting the sick and the bereaved or memorializing the dead, have all been made more difficult. So has all kinds of emotional problem-solving, especially when it requires being present. Moreschi suffers from depression and ADHD, which both require medication. He talks with a therapist every other week and stays in touch regularly with close friends. He tries to exercise consistently but admits he sometimes falls short.
He's tried to do his best. For some patients it is enough for the chaplain to simply spend an hour in a room grieving in silence, to lay eyes on the dying while their family members grieve.
In that silence, God is present, too.
The virus and the devastation it has caused are not evidence of an angry or capricious Creator. Moreschi does not think of God as a "giant person in the sky playing chess with human lives." God doesn't solely exist in peaks and miracles and laughter. In times of suffering and tears and heartache, God is close to us. Even when we are separated from each other by barriers of glass and fabric.
"I see God in this pandemic," Moreschi says, "more so than ever before."
Coronavirus: What you need to read