Hi, we're those millennials everyone is talking about and we haven't quite figured out who we are. Enter our virtual life coach, Buzzfeed. The social news site is known for finding a formula that works — cats, gifs, Jennifer Lawrence — and running with it. That might explain why in the last month alone, we've learned which city we should actually live in, which college we should have graduated from several years ago actually go to and how old we actually are (because 25).
So here's an retrospective on our journey of self-discovery. It's riveting. Really.
1. That time Buzzfeed told us we should live nearly 8,000 miles away from where we currently reside. And all our friends got Portland. (What city should you actually live in?)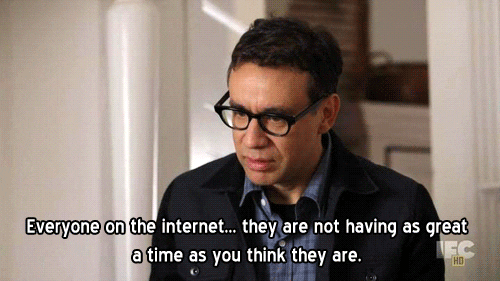 2. That time it wasn't enough to know where we should live IRL. Now we have to worry about our most appropriate fake town, too? (What fictional city should you actually live in?)
3. That time we realized this is so not helpful because time travel doesn't exist yet. (Which decade do you actually belong in?)
4. That time Buzzfeed apparently didn't Fear the Turtle. (Which college should you actually go to?)
5. That time we approached this question literally and got irrationally angry at the result. (Which classic Disney movie is most like your life?)
6. That time we wondered how we could make ourselves cool enough to get Maeby. (Which member of the Bluth family are you?)
7. That time we were all, "Get off my lawn, Buzzfeed!" (What age are you really?)
8. That time we wished we had a gold coin for every time somebody asked us that… (Which Middle Earth character are you?)
9. That time we sang "All I Want for Christmas Is You." That character. (Which "Love Actually" character are you?)
10. That time we wondered if a quiz could BE any more wrong. (Which "Friends" character are you?)
11. That time Buzzfeed forgot that we only played Super Mario Brothers and Duck Hunt. Princess Peach for life. (What Nintendo character are you?)
12. That time we didn't really care. (Which "Simpsons" character are you?)
13. That time Buzzfeed reminded us we are the only two people on the planet who didn't watch "Breaking Bad." (Which "Breaking Bad" character are you?)
14. That time we immediately ran to the bathroom and confirmed that Princess Leia buns are adorable on us. (Which "Star Wars" character are you?)
15. That time Buzzfeed apparently tried for a younger demographic. We only know who two of these Harrys are! (Which Harry should you marry?)
16. That time Buzzfeed proved that they do actually understand us. (Which Hogwarts house do you belong in?)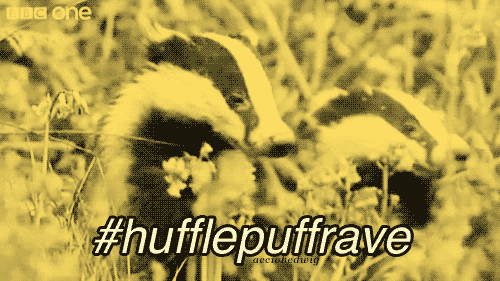 17. That time um, wait — what were we saying? Did somebody tell you to ask us that? (What famous person should you get high with?)
18. That time Buzzfeed forgot the more important question: Which one is Bill O'Reilly, again? (Which Bill O'Reilly are you?)
19. That time we realized that if Aladdin was 18 in 1992 … he's now technically a 40-year-old man. (Which Disney prince is your true love?)
20. That time Buzzfeed introduced us to Muppets we didn't know existed. (Which muppet are you?)
21. That time we flashed back to "The OC," season 4. Marissa Cooper, RIP. (What is your animal soulmate?)
22. That time Buzzfeed made us publicly declare that we feel kind of meh about Zooey Deschanel. (Which "New Girl" character are you?)
23. That time we were all, "Don't take quizzes, dear. It's very middle class." (Which "Downton Abbey" character are you?)
24. That time we confirmed Jennifer Lawrence really is our spirit animal. Oh wait, that's also a Buzzfeed post. (Which Jennifer Lawrence are you?)
25. That time we woke up like this. FLAWLESS. (Which Beyonce are you?)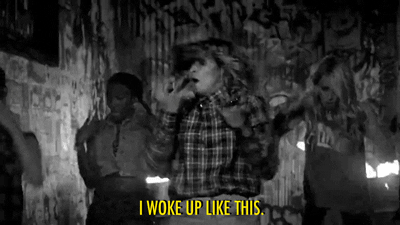 26. That time Buzzfeed basically said we had fantastic hair. (Which Pixar movie are you?)
27. That time Buzzfeed made us Google image-search dozens of pictures of Jon Hamm because even after six seasons of "Mad Men" we have never seen his "massive bulges." (Which of Jon Hamm's massive bulges are you?)
28. That time we marveled at the fact that someone is paid actual cash money to write these quizzes. (How big is your penis?)
29. That time we were all: "Where are my dragons??!!?!?!?" (Which "Game of Thrones" character are you?)
30. That time we resolved to use "elementary" in a sentence this week. (Which "Sherlock" character are you?)
31. That time we started obnoxiously rattling off British things in a faux British accent: ASOS. Topshop. Idris Elba. Craig David. Remember Craig David? (How British are you?)
32. That time we subtweeted this quiz to all our guy friends. (How much of a gentleman are you?)
33. That time we decided we are Molly. And not just because we wear glasses. (Which American Girl doll are you?)
34. That time we were like… uhhh, we're more the yoga-doing, horseback-riding, wall-climbing type of girl. (Which fitness class should you be taking?)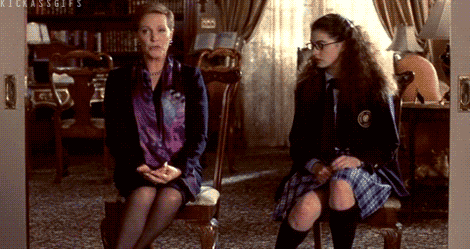 35. That time we felt really bad about ourselves. Jeez. (Are you a walking disaster?)
36. That time we had to Google Chris Lilley. Sorry, Chris! (Which Chris Lilley character are you?)
37. That time we saw this image and couldn't stop lol-ing. (Which pop diva are you?)
38. That time we conclusively realized that, after years of wondering, we are human after all. (Are you a cat?)
39. That time we let a Web site that publishes quizzes called "Are You a Cat?" determine our votes in a major municipal election. (Which Democratic New York City mayoral candidate should you vote for?)
40. That time we shut down our computers. (Which kind of engagement ring is perfect for you?)
41. That time Buzzfeed made us rethink our morals, treatment of other people and general orientation to society/life/the human race. (How big of a d*** are you?)
Thanks, Buzzfeed. We really learned a lot about ourselves today!