They can sell shampoo and raise funds for disaster relief, but when it comes to politics, no one knows for sure whether celebrity endorsements matter.
Researchers haven't reached a concrete conclusion. One study discovered Oprah's endorsement of Barack Obama in 2008 significantly increased the chances that her magazine subscribers would vote for him. Another study found that college students were not influenced by household names' choices — but instead sometimes thought less of the celebrities after they learned their political views.
The only consensus seems to be that a celebrity's status matters. If you like Jennifer Aniston and she endorses someone, you might let that influence you. But if you don't like Aniston very much, her endorsement could adversely affect your chances of supporting a candidate.
Solution? Pile on as many celebrities as possible, increasing the odds that the list will include someone for everyone. That appears to be the strategy behind the Bernie Sanders campaign, which debuted a list of 128 celebrity endorsements this weekend.
From 29-year-old DJs to 70-year-old film icons, Sanders is lining up the star power to boost his appeal. Here are a few of the names on the "Artists for Bernie" list.
Actors and comedians:
Danny DeVito, who has recently been tweeting out his love for Bernie between very odd pictures of his "troll foot."
Bernie Sanders…you're our only hope Obi-Wan Kenobi

— Danny DeVito (@DannyDeVito) August 1, 2015
Justin Bartha, best known for playing Doug in "The Hangover."
Actress and activist Susan Sarandon.
The Hulk, Mark Ruffalo.
Will Ferrell is one of the biggest names on the list, alongside "Anchorman" pal David Koechner, John C. Reilly of "Step Brothers" and "Talladega Nights," and Adam McKay who co-wrote all three films.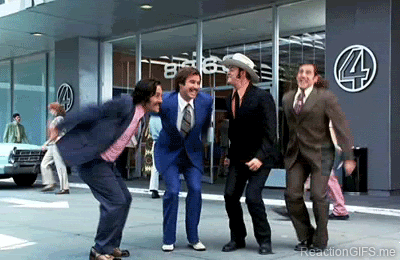 Other funny people: Patton Oswalt, Sarah Silverman and "Daily Show" writer Lizz Winstead.
Ben Foster, who recently admitted he took performance-enhancing drugs to prepare for his role as Lance Armstrong, and his actor-musician brother, Jon Foster.
22-year-old Ezra Miller of "The Perks of Being a Wallflower" and "Trainwreck."
"Mad Max: Fury Road" actress Zoë Kravitz, daughter of Lenny Kravitz.
Jeremy Piven, who plays Ari Gold in "Entourage."
"Cheers" favorite George Wendt.
See how random this list is getting? We're not even including the vast array of many B-list stars.
Musicians:
Everybody needs a good campaign song, and Sanders has long since given up the hope of singing his own. Vermont newspaper Seven Days found out that the candidate attempted to sing his own folk album as mayor of Burlington in 1987. Todd Lockwood, the local musician who asked Sanders to record, told Seven Days, "As talented of a guy as he is, he has absolutely not one musical bone in his body, and that became painfully obvious from the get-go."
So Sanders just read the lyrics while the music played in the background. Here's his "singing" "This Land Is Your Land."
As you can hear, he's in need of some support — and he has found it in just about every genre. There are 78 musicians supporting him, including:
Foo Fighters lead guitarist Chris Shiflett and the Red Hot Chili Peppers' Flea, Anthony Kiedis, Chad Smith and Josh Klinghoffer.
bernie sanders is the only remotely reasonable candidate for president of the united states

— Flea (@flea333) August 13, 2015
Lady-anthem extraordinaires Belinda Carlisle, Bonnie Raitt and Lucinda Williams.
Brandon Christopher McCartney a.k.a. Lil B, Brad Terrence Jordan a.k.a. Scarface, and Run the Jewels' Michael "Killer Mike" Render, who said on Twitter that Sanders's commitment to restoring the Voting Rights Act sealed the deal for his support.
Composers Nicholas Britell ("12 Years a Slave") and Hans Zimmer ("The Lion King," "Pirates of the Carribean," "The Dark Knight," etc.).
Alternative rock favorites Jeff Tweedy of Wilco, Thurston Moore of Sonic Youth (no Kim Davis on the list), Alex Ebert of Edward Sharpe & the Magnetic Zeros, Will Noon of Fun. and Matthew Caws of Nada Surf.
And some classic rock classics: Jackson Browne, David Crosby, Graham Nash and John Densmore of the Doors. (Curiously missing is Neil Young, who voiced his support for Sanders after Republican presidential front-runner Donald Trump tried to use "Rockin' in the Free World." Maybe it's because he's Canadian?)
The Randoms:
Though "Artists for Bernie" is a more sophisticated term than "celebrities for Bernie," there are only three supporters on the list whose work is the kind you'd see in an art museum: photographer Susana Millman, pop artist Ron English and graphic designer Shepard Fairey, who created President Obama's iconic "Hope" logo.
Instead, we have philosopher/Democratic talker Cornel West, Ben Cohen of ice cream company Ben & Jerry's, physician Patch Adams, whose life inspired the Robin Williams movie, and Steve Wozniak, co-founder of Apple.
Forgive us for leaving out your favorite, it's a super long list. Of course, it has quite a force to compete with: Beyoncé, Amy Poehler, Jon Bon Jovi, RuPaul, Snoop Dogg, Ariana Grande, Magic Johnson, Kerry Washington, Carole King, Lena Dunham and 50 Cent have all expressed support for Hillary Rodham Clinton.
Oh, and this happened:
(But yes, Chuck Norris is still rooting for Mike Huckabee.)
Read more: 
What Bernie Sanders means by 'democratic socialism.'
Emmy Awards 2015 predictions: Who will win, who deserves to win and who could surprise us all
Arnold Schwarzenegger, who may as well be Donald Trump, will host 'Celebrity Apprentice'