If the first two innings of the 2014 season are any indication, it's going to be a long, long year in Natstown. (They aren't, but still!)
After Mets outfielder Andrew Brown hit a three-run home run off of Stephen Strasburg in the bottom of the first inning, Bryce Harper provided a scare when he took an Eric Young Jr. shin to the head while successfully breaking up a double-play ball hit by Ian Desmond. The next batter, Adam LaRoche, homered to bring the Nats to within 3-2.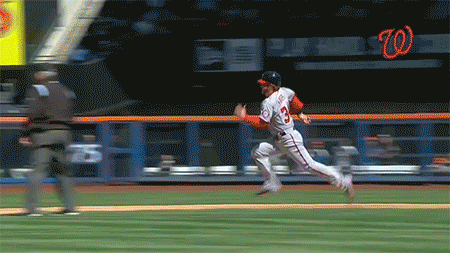 (Via Business Insider)
Harper remained down for a few minutes and was attended to by trainers, but he returned to the outfield for the bottom of the second. Phew. For now.