When an NFL fullback breaks out the "Gangnam Style" gallop in the end zone, you know Psy's viral pop sensation has jumped the shark.
Of course you could have said the same thing when the Washington Nationals' racing presidents did their own rendition of the dance during the NLDS — for the second time this season.
The NFL may be America's preeminent professional sports league, but that doesn't mean its players are on the cutting edge of pop culture.
Carolina Panthers fullback Mike Tolbert, New York Giants defensive end Jason Pierre-Paul and Buffalo Bills wide receiver Stevie Johnson all broke out their dance moves on Sunday… more than one month after the K-pop star went on "Ellen" to teach the show's host and Britney Spears his now-iconic dance.
So, yeah. These guys are way behind the curve.
Tolbert's celebration was clearly premeditated. Where you at Goodell? (SBNation)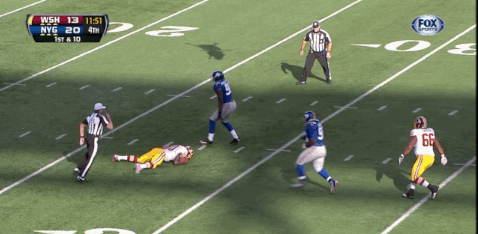 Jason Pierre-Paul celebrates his sack of Robert Griffin III. (Bleacher Report)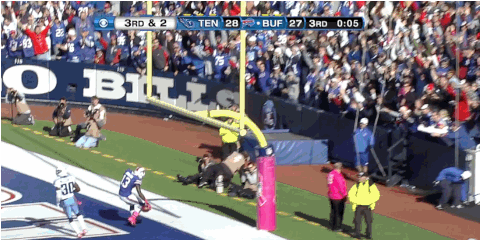 Stevie Johnson goes through the full chord progression. (Bleacher Report)
Which player deserves the Mirror Ball Trophy?
This is nothing new for Tolbert, who has made a habit of showing off the latest (or sixth-month-old) dance craze when he scores a touchdown.
Like the Dougie.
And the belly rub?
Who said this was the No Fun League?
Follow us: @MattBrooksWP | @CindyBoren
More
Racing Presidents do 'Gangnam Style'
How 'Gangnam Style' exploited K-pop's secret strength
'Gangnam Style' lifeguards, fired after aqua boogie, to get jobs back
'Gangnam Style' boost South Korean brand