There's never a dull moment when Yasiel Puig is around.
He just doesn't do slow. Whether he's flying around the outfield at 100 mph, or driving his Mercedes even faster, Puig moves at a different rate to most human beings.
That apparently carries over to the dugout as well.
Last night against the San Diego Padres, a frustrated Puig throw down his helmet, which bounced straight back at him. Puig, unfazed, instinctively reaches his left hand up and casually pauses for a second, before again tossing it back into the box. He does all this with a casual swagger I can't even replicate when catching a falling plate in my kitchen by myself. If he's pleased with himself, his facial expression doesn't betray him.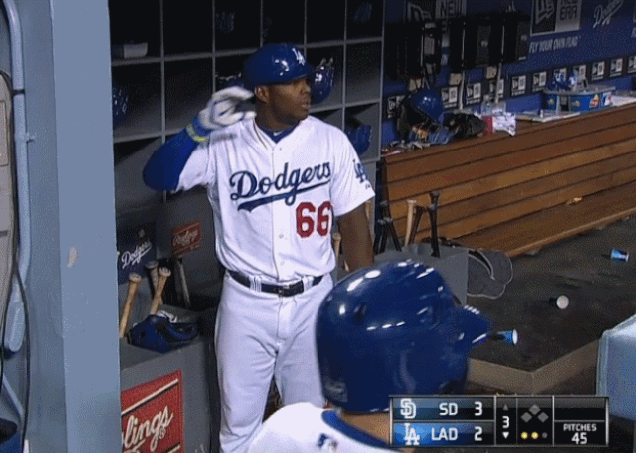 (GIF via Deadspin)
(H/T @ChadMoriyama)