Infused vodkas have been all the rage the last few years, whether it's high-end infusions made by bartenders (the bacon-infused vodka at Poste's brunch, horseradish-infused vodka shots at the new Mari Vanna) or bottom-shelf novelty flavors designed for bachelorette party shots (vodkas that taste like Swedish fish, whipped cream or Mountain Dew.)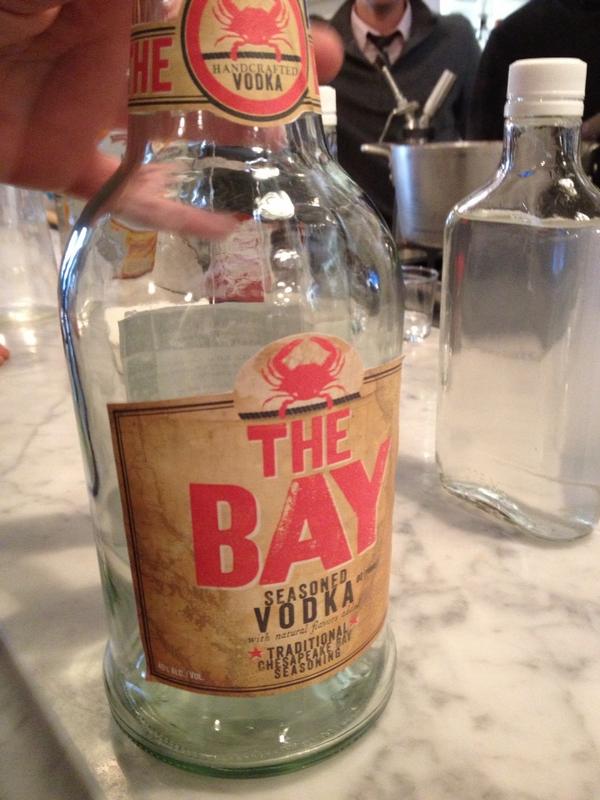 But one forthcoming vodka might make your bloody mary way more interesting, hon.
On Wednesday, Hank's on the Hill "mixtress" Gina Chersevani tweeted a photo of a "secret" new vodka called "The Bay," made by Philadelphia Distillers. (They're the team behind Bluecoat gin and Vieux Carre absinthe.) It's made with "traditional Chesapeake Bay seasoning," which is the way to say "Old Bay" without getting in trouble with copyright lawyers. Chersevani calls it "a triumph," but we're going to have to wait until Feb. 23 to sample it. That's when she's planning a "Bartender Throwdown" where local mixologists will show-off cocktails made with the Bay. (Competition details will be announced in coming days, but the public will be invited to come and sample drinks.)
If it's as good as other Philadelphia Distilling products, I'm just looking forward to having a Bloody Mary made with the stuff. Perhaps we can call it the Bloody Maryland?