There is no water around, so it seemed a bit "out of the ordinary," said Osterberg.
The staffer went to the librarian's office and got the chief of staff who has access to the balcony. The two went out on the balcony and saw the ducklings and their mother. The birds were trying to get over the walls of the balcony but couldn't, Osterberg said.
"Clearly it was not a safe environment for them," Osterberg said.
U.S. Capitol Police were called. Officers and others were able to safely coax the ducks into two boxes, Osterberg said.
Staffers believe the mother duck flew up there and laid eggs in some nearby shrubbery. "She flew up there and had her babies in some bushes, overlooking the Capitol," Osterberg said. "It is a very nice, peaceful spot. Away from the hustle, bustle.
"And then she was trying to figure out what to do from there."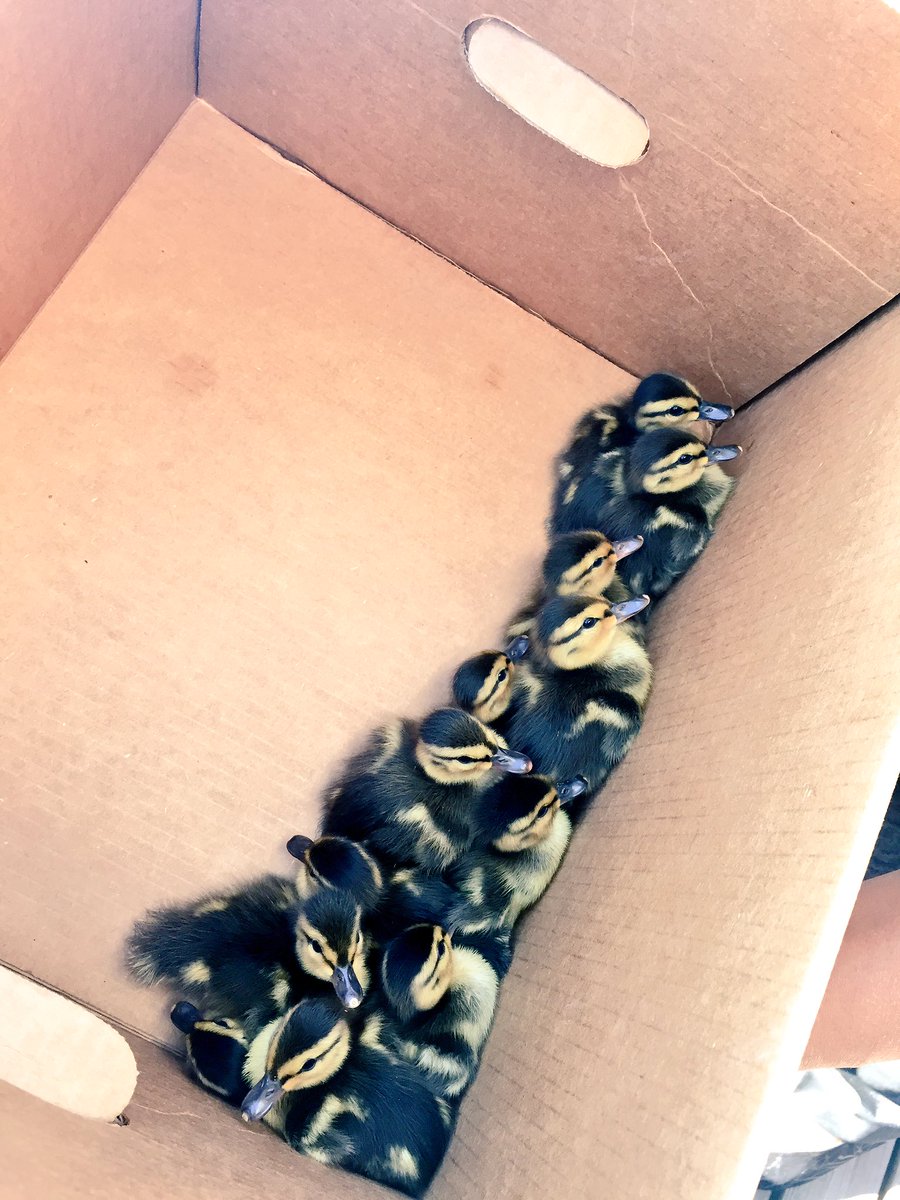 Eva Malecki, a spokeswoman for the U.S. Capitol Police said in an email Wednesday that officials had discovered a nest. Capitol Police officers, along with officials from the city's animal control unit helped in rescuing the ducks. The mother duck and her ducklings were relocated, she said, to the Capitol Reflecting Pool on the eastern end of the Mall.
It is not the first time wildlife has gotten onto the grounds of the Library of Congress, according to staff.
In 2011, when work was being done on a rooftop of one of its buildings, a hawk managed to get into a reading room. Wildlife experts were able to safely get the bird out of the building.
For the rescued ducks from the Library of Congress, their new home at the Capitol Reflecting Pool has raised a ruckus among some lawmakers and observers online.
The Architect of the Capitol helped install a ramp for ducks to get in and out of the water and over the sloped limestone edges of the reflecting pool which are hard for ducks to navigate.
Officials said on Twitter that the ramp which overlooks some of the city's biggest tourist spots was "a popular attraction — for ducks + humans!"
Not everyone, however, liked the ducks' new mode of getting into the water. U.S. Rep. Mark Walker, (R-N.C.) questioned putting in such ramps and using taxpayer dollars.
Correction: An earlier version of this story incorrectly spelled Gayle Osterberg's name.