The Maryland baseball team opens its season Friday night at 10th-ranked LSU. Combed from the bowels of the Internet (mainly Paul Lukas's UniWatch Twitter account and a Tumblr called The Logocast) are these pictures some Maryland batting helmets that are being auctioned off (not worn in games, sadly).
For the team's first series of the season at LSU, Maryland's lineup choices are as follows:
Game 1: Gray on Gray
Game 2: Gold jersey, white pants
Game 3: Camo jersey, cream pants
Enjoy.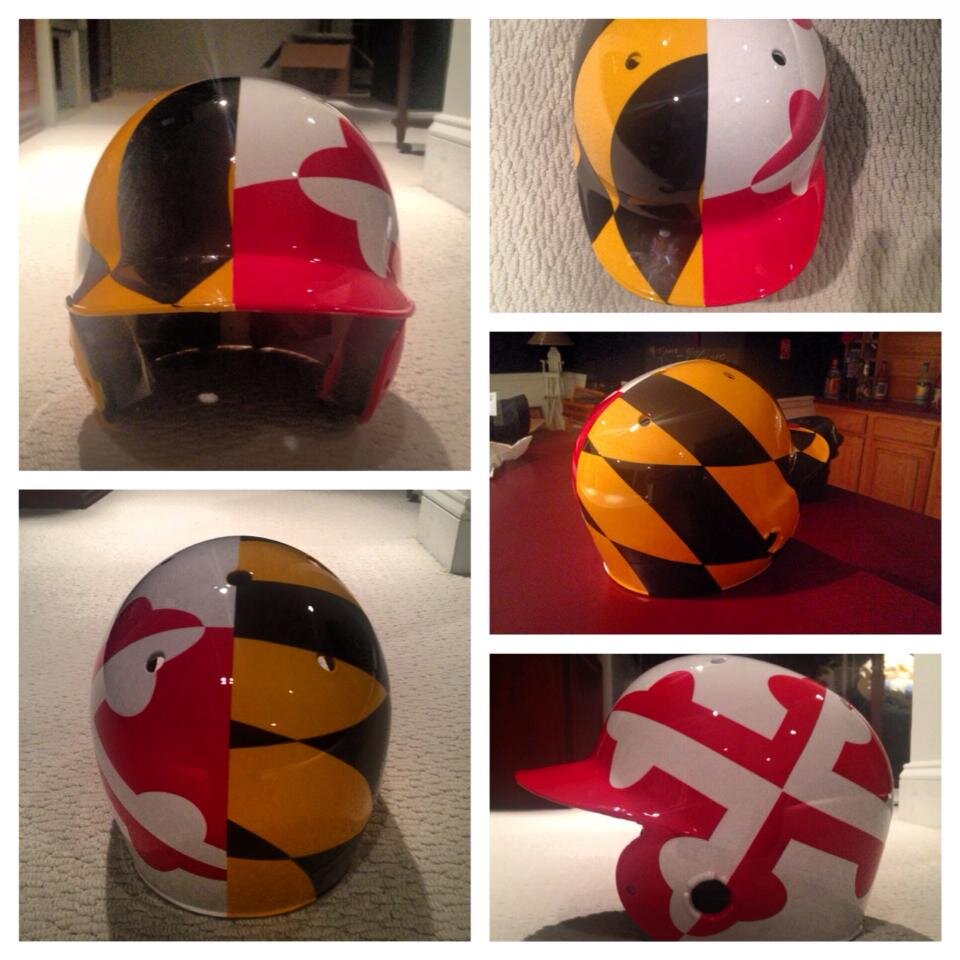 (via @UniWatch)
(via TheLogocast)