#Terps start a stretch against teams they should beat. if they lose any of those games, which is the least damaging? (@JFusfield)
North Carolina is the only team remaining on Maryland's schedule within the RPI's top 50, so that game stands out. Really, losing to Clemson, Georgia Tech, Wake Forest or Boston College would be pretty detrimental to Maryland's résumé. As it stands, they're consistently being listed among the "first four out" teams, so the Terrapins still have work left. Playing at Virginia is one of the ACC's toughest tasks these days, and the Tar Heels obviously handled Maryland in Chapel Hill earlier this season, so both of those games emerge as potential pitfalls.
Of course, much depends on how Maryland's fellow bubble teams perform. Plenty can happen between now and Selection Sunday. All the Terps can do it keep winning and hope it plays out in their favor.
Consider this an open early call for input. What do you think about Maryland's NCAA chances? What do they have to do to make the tournament?
Faust looked pretty uncomfortable handling the ball vs. Duke. Do you think Turgeon will continue to look his way in that dept? (@J_D_P)
Which stands out to Turgeon more when deciding PG duties rest of the season: Allen's 8 TOs or his leadership down the stretch? (@kckb8)
Faust certainly had trouble in the back court, succumbing to the pressure from Duke's guards. It's interesting, though. Seth Allen had a career-high eight turnovers, yet somehow looked better running the offense than Faust (four turnovers) and Dez Wells (six turnovers), neither of whom are natural point guards anyway. Allen's proven himself to be better on the wing, but it seems like the Terps need him at point for now, and he's still progressing nicely.
That leadership down the stretch alluded to above – asserting himself to reach the free-throw line, primarily – will help as the season winds down and beyond for Allen. I expect the point guard situation to work itself out on a game-by-game basis, depending heavily on how individuals are playing on any given night, but I wouldn't be shocked if Allen kept starting at point guard for the time being.
Of course, Maryland was missing its backup floor general against Duke, which brings us to our next question…
any news on Peshon? (@mrdanielgaray)
Media members meet with Mark Turgeon at 2 p.m. at Comcast Center to preview the Boston College game. I'm expecting an update then, if not sooner. His ACC coaches teleconference time slot is at 11 a.m. Follow along on Twitter for any news on that front.
right now, they're officially "on the bubble"…do you think Turgeon thought making tournament was very realistic this year? (@TylerCJeffries)
Once Dez Wells was ruled eligible, I think expectations soared and even Turgeon himself began to buy into the hype, touting the potential of this team. Cart before the horse, and all that.
At this stage, at least based on media comments, it seems that Turgeon isn't content with how his Terps have played thus far, but he also recognizes that they've barely scratched the surface of their full potential. The nonconference schedule certainly didn't help matters, so it stands to reason that Maryland, barring any collapse, will remain on the bubble until Selection Sunday.
Can Len stay motivated the rest of the season? (@JimboJones3)
Interesting question with an unpredictable answer. Three of Len's best games have come on national television – Kentucky, at Northwestern, Duke – so he's proven he can step up beneath the bright lights. Now, it's a matter of stringing together some consistent performances against the ACC's lesser teams, undersized groups more likely to double-team Len and scrap for easy steals on the block.
Terps were finally able to get Len the ball and counter double teams. Where's this been? Better execution or better coaching? (@cmpotthast)
Much better execution. Len was far more assertive in the post than he's been this season. Rather than let defenders ride him out of the lane, Len established his ground and actually posted up for a change. Duke also doubled very sparingly, so that helped too. Len was able to work down low without smaller guards scraping at his knees or clawing at the ball.
what do you think of our nickname for Alex Len? #mondaymailbag  (@FWolfTerps)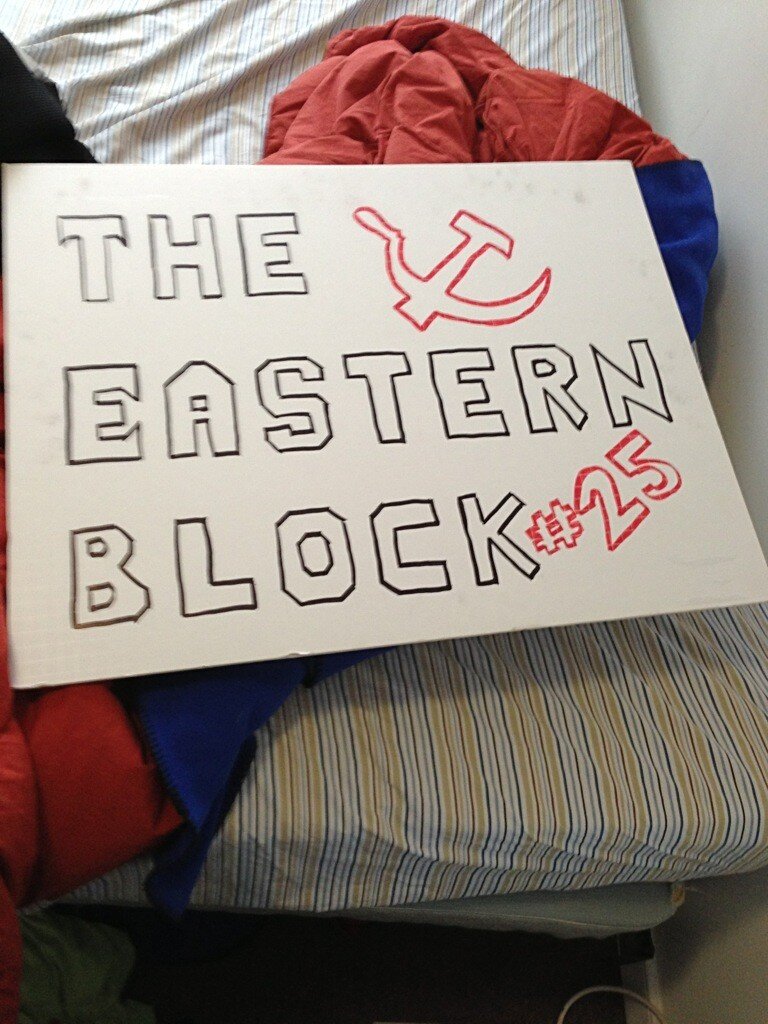 Can't type. Too busy kicking myself for not thinking of it first. Although, any history buffs out there know whether Ukraine is considered part of the Eastern Bloc? Not to be a buzzkill.