Twenty-eight years ago, beneath the bright lights of Madison Square Garden back when ESPN was still in its infancy, a scrawny guard for Kansas named Mark Turgeon made the CNN "Play of the Day."
The Jayhawks, ranked fifth nationally, were facing No. 9 Louisville in the first-ever preseason National Invitational Tournament. Wins over Pepperdine and Washington earned them a trip to New York City, where the Cardinals awaited.
Turgeon was a junior then, and a pretty crafty one at that. He shot 45.6 percent from the field, averaging just 2.4 points per game but appearing in 39 games that season. And he managed to make the highlight reels for a nifty pass on basketball's biggest stage.
The Jayhawks ran a backdoor play. Turgeon was guarded by Milt Wagner, a 6-foot-5 guard whose size obstructed a baseline television camera.
"So when I made the pass you couldn't even see me because I was so little," Turgeon said. "All of a sudden the ball goes to this guy, and he catches it and dunks it. That was pretty cool for me."
Turgeon and the Jayhawks beat Louisville that game, but lost to Duke in the title game. They returned to the Big Apple and took down St. John's the following season. Ever since, Madison Square Garden has held a special place in Turgeon's memory, especially after he guided Texas A&M to a preseason NIT championship in 2007.
Now he'll return to the same building, albeit in the postseason NIT, when Maryland faces Iowa in Tuesday's second semifinal.
"They've refurbished it since I was there," Turgeon said. "I'm looking forward to seeing it. It's just really cool for our guys. Any NBA player, any great player says it's the mecca. This is where you want to be. So I know our guys will be fired up, but I also know Iowa's players will be fired up. "
For motivation before this week's win at Alabama, Turgeon scrawled the names of famous Madison Square Garden performances onto a Coleman Coliseum dry-erase board. Names like Tom McMillen, the former Maryland star who guided the Terps to their only NIT championship — over Niagara in 1972 — and Reggie Miller, who guided UCLA to the NIT title in 1984-85.
"There's some really good names," Turgeon said. "[Maryland's players] said, 'Wow that's really cool.' It helped them focus on the task at hand."
Here's Turgeon during his playing days, short-shorts and all: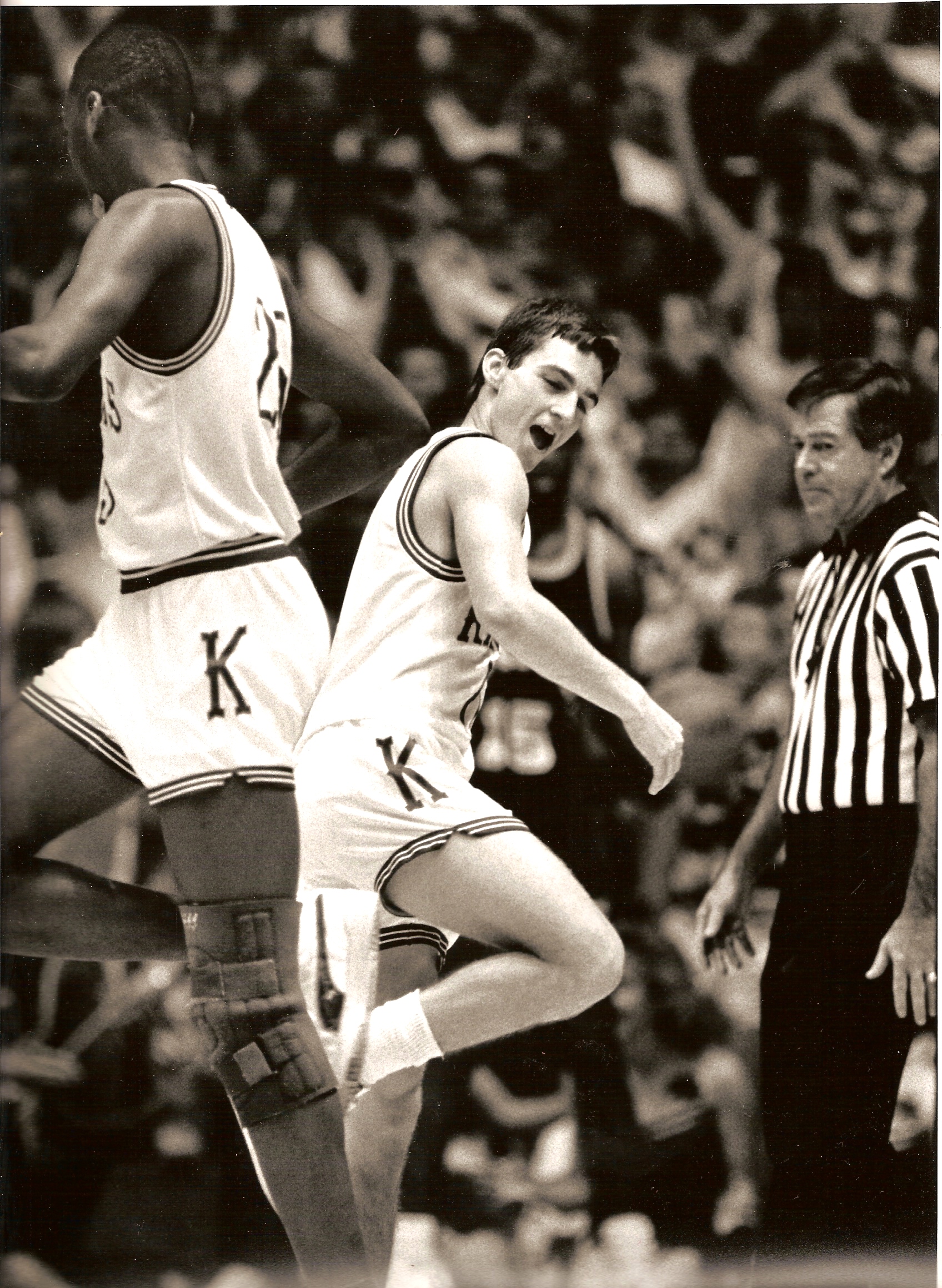 (Pictures via Macfee Sports, CJonline and Mr. Irrelevant)