The first lady acted surprised when approached by a trick-or-treater in a full-body T-rex costume. The president looked a bit frightened.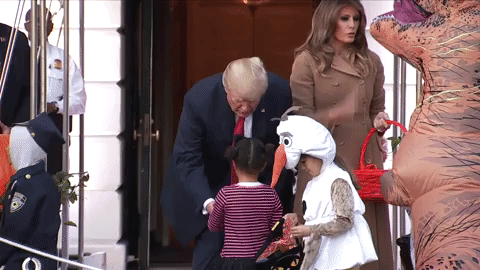 But he didn't seem to have an issue with these smaller dinosaurs.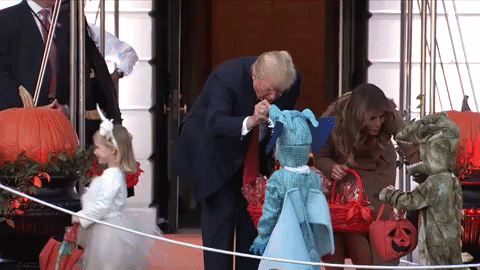 The president appeared somewhat confused when a young girl asked him for candy.
She held up her candy bag, but he shook her hand instead.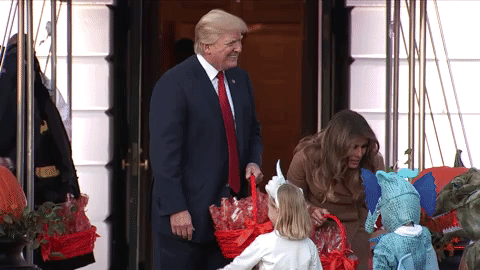 A similar mix-up occurred with another trick-or-treater looking for candy.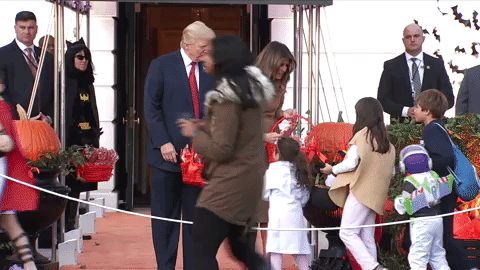 And Trump really took a liking to this trick-or-treater dressed in a skeleton costume, complete with a "Make America Great Again" hat.